Texas 2022 Election Resources
---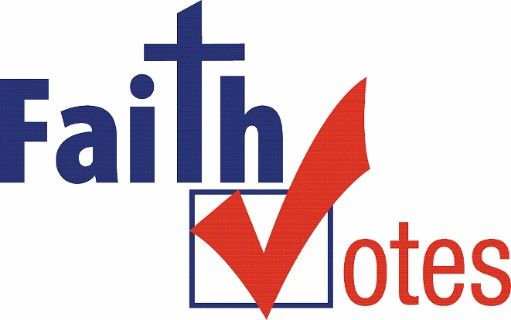 Church Voter Mobilization – Texas General Election 2022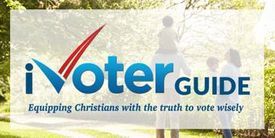 ---
Pastors and Elders:
Please download and use these resources as you believe helpful and appropriate in maximizing your churches' informed voter turnout.  Please contact us with requests for any additional information or resources and don't hesitate...that is why we are here!
CLICK HERE TO ACCESS YOUR iVoterGuide TEXAS VOTER GUIDE BY ZIP CODE!
The basic 2022 Texas Church Voter Mobilization Kit includes:
A comparison of the major political parties' Platforms on critical issues of interest to churchgoing voters

Practical steps for any church of any size to launch an effective ministry team to assure the maximum participation of eligible members in our duty to be godly citizens.
---
---
Dr. Steve Riggle, Senior Pastor of Grace Church, The Woodlands, President of Grace International and a founding pastor of U.S. Pastor Council, speaking to a citywide pastor breakfast in Houston - "Pastors, your people are "The King" (in our government) and you need to be the prophetic voice to "The King"!
---
Dr. Ed Young, Senior Pastor of Second Baptist Church in Houston, author and host of "The Winning Walk" nationally syndicated radio and TV programs speaking to a citywide pastor breakfast in Houston - "Vote the sanctity of all innocent human life (from conception until natural death); that is THE issue!"
---
Additional Resources for Church Citizenship Ministries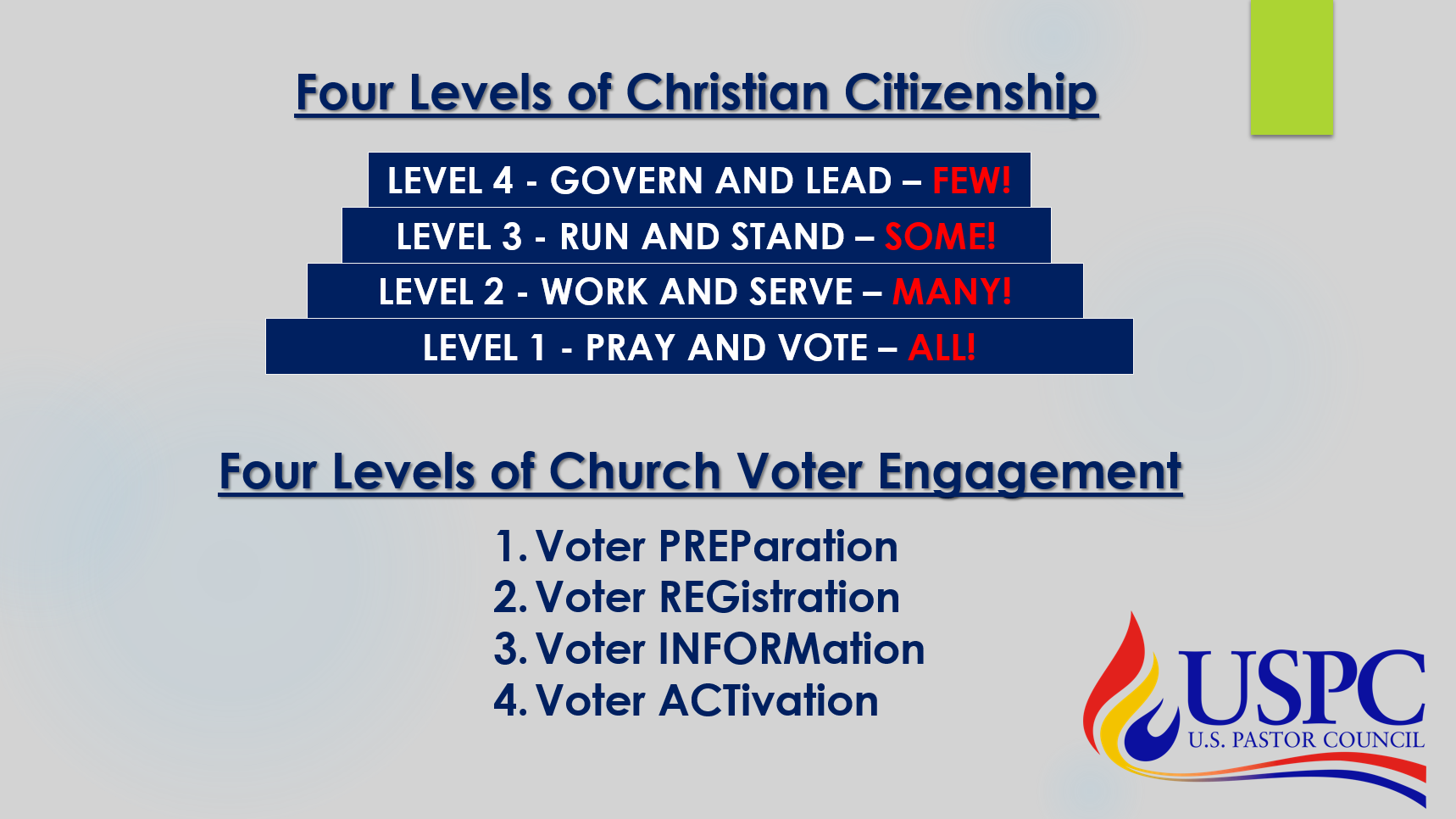 Remember...
Every christian votes in every election - by absence or action!
Self-governing – a ministry and a duty

Maximizing Church Turnout Plan