The News and Events page will provide up to date information about all events within the U.S. Pastor Council network or for which USPC is partnering with another like-minded ministry for an event.
Just bookmark this page and check back often for the latest programs and events.
NE Houston - Institute for American Christian Citizenship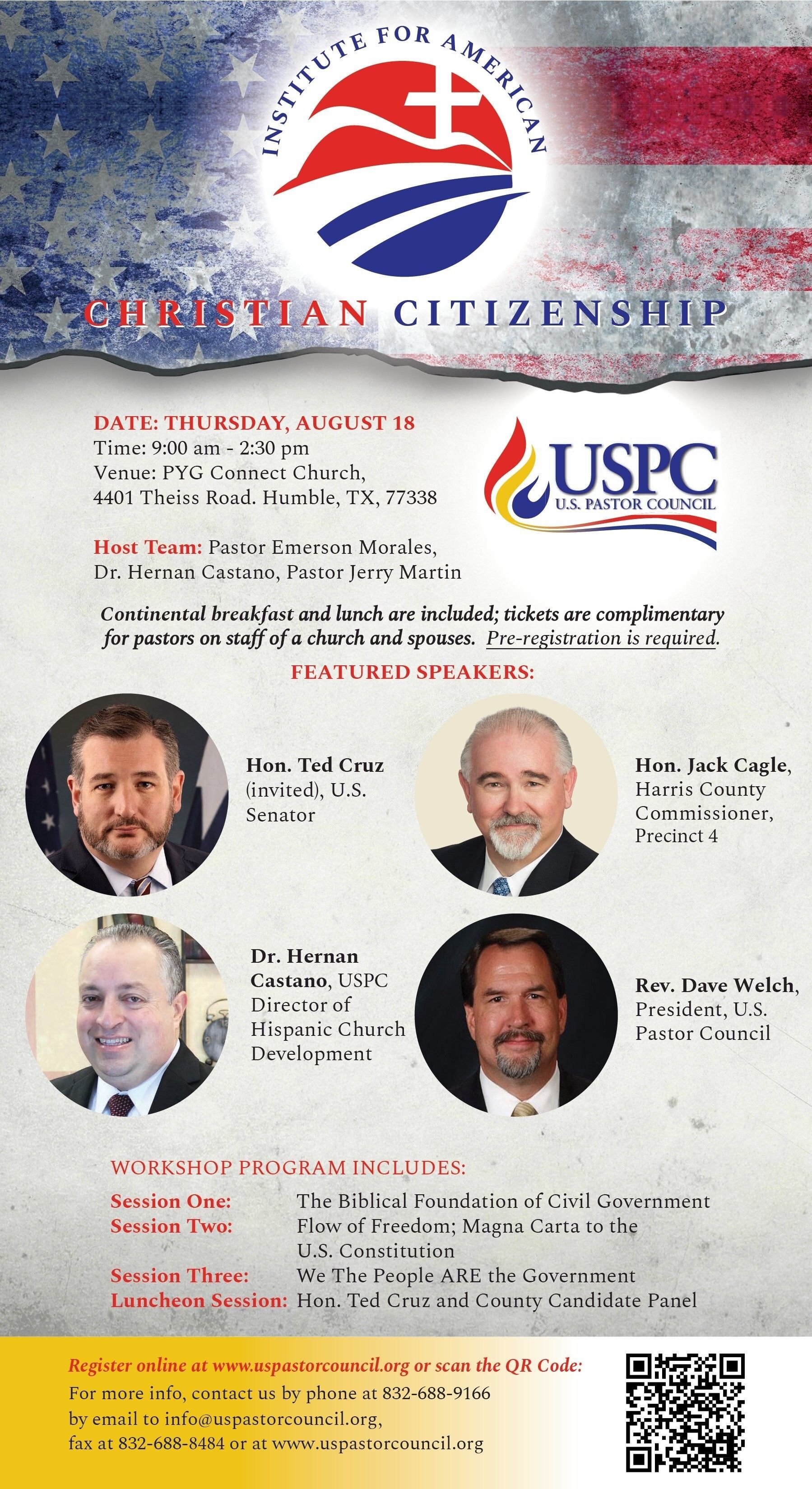 A dynamic and informative program that provides pastors and other attendees a deep dive into the biblical, historical and practical basis of active, faithful citizenship for Christians as well as why this should be an active, vibrant ministry of each local church!