The News and Events page will provide up to date information about all events within the U.S. Pastor Council network or for which USPC is partnering with another like-minded ministry for an event.
Just bookmark this page and check back often for the latest programs and events.
Houston Pastors' Mayoral Candidate Forum
This form stopped accepting submissions on September 30, 2019 9:00 am CDT.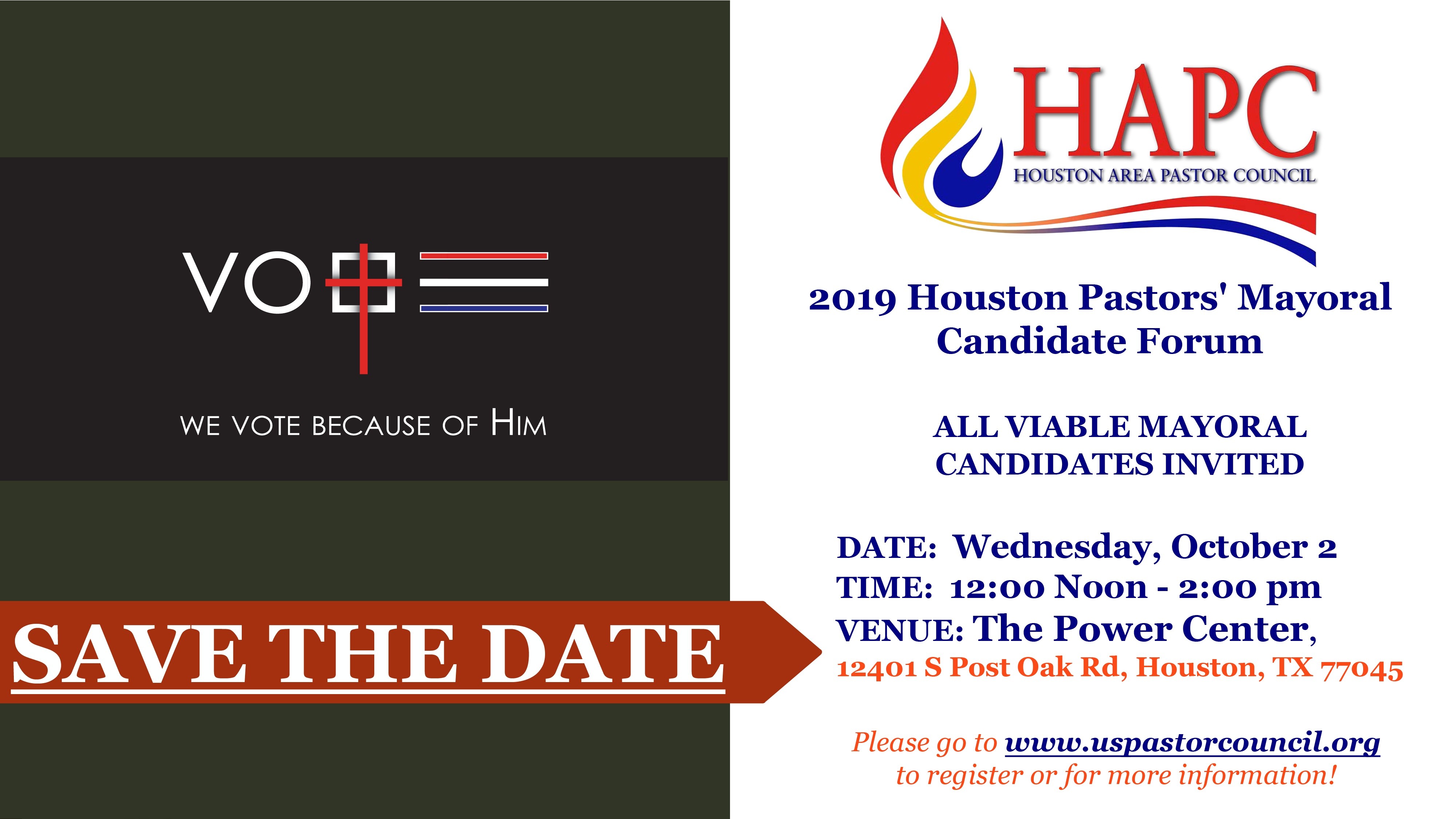 All Houston area pastors are invited to attend this vital forum for which all viable mayoral candidates have been invited to participate. A panel of pastors will present a set of questions to candidates and may included time for audience questions. Our care for the condition of our city will determined by the level of church voter participation for the November 5 election - don't miss this vital opportunity to be directly informed!
Contact Information
David Doiron
832-688-9166