The News and Events page will provide up to date information about all events within the U.S. Pastor Council network or for which USPC is partnering with another like-minded ministry for an event.
Just bookmark this page and check back often for the latest programs and events.
Spring LeaderConnect Luncheon - Featuring Commissioner Tom Ramsey
We are hosting a regular series of regional pastor events, this one featuring Harris County Commissioner Tom Ramsey and other county, state and judicial elected officials for a time of fellowship and interaction. Pastors, this is "Show Up!" time! All these officials need your influence!
Conroe LeaderConnect Luncheon - Featuring Morgan Luttrell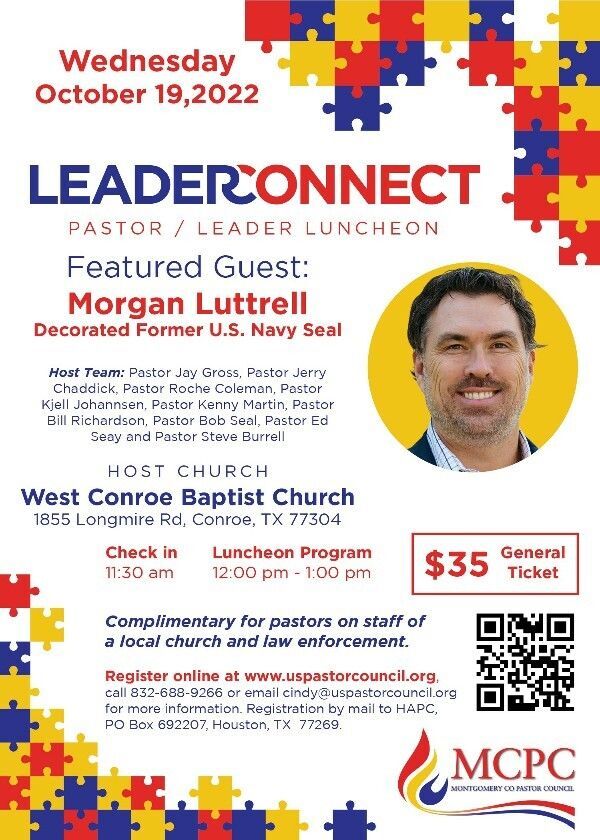 We invite pastors, elected officials and law enforcement to come together and connect regularly at these luncheons so our churches are more effectively bringing godly, biblical influence and presence as well as building stronger relationships. Pastors, this is "Show Up!" time!