The News and Events page will provide up to date information about all events within the U.S. Pastor Council network or for which USPC is partnering with another like-minded ministry for an event.
Just bookmark this page and check back often for the latest programs and events.
TXPC 20th Year Benefit Luncheon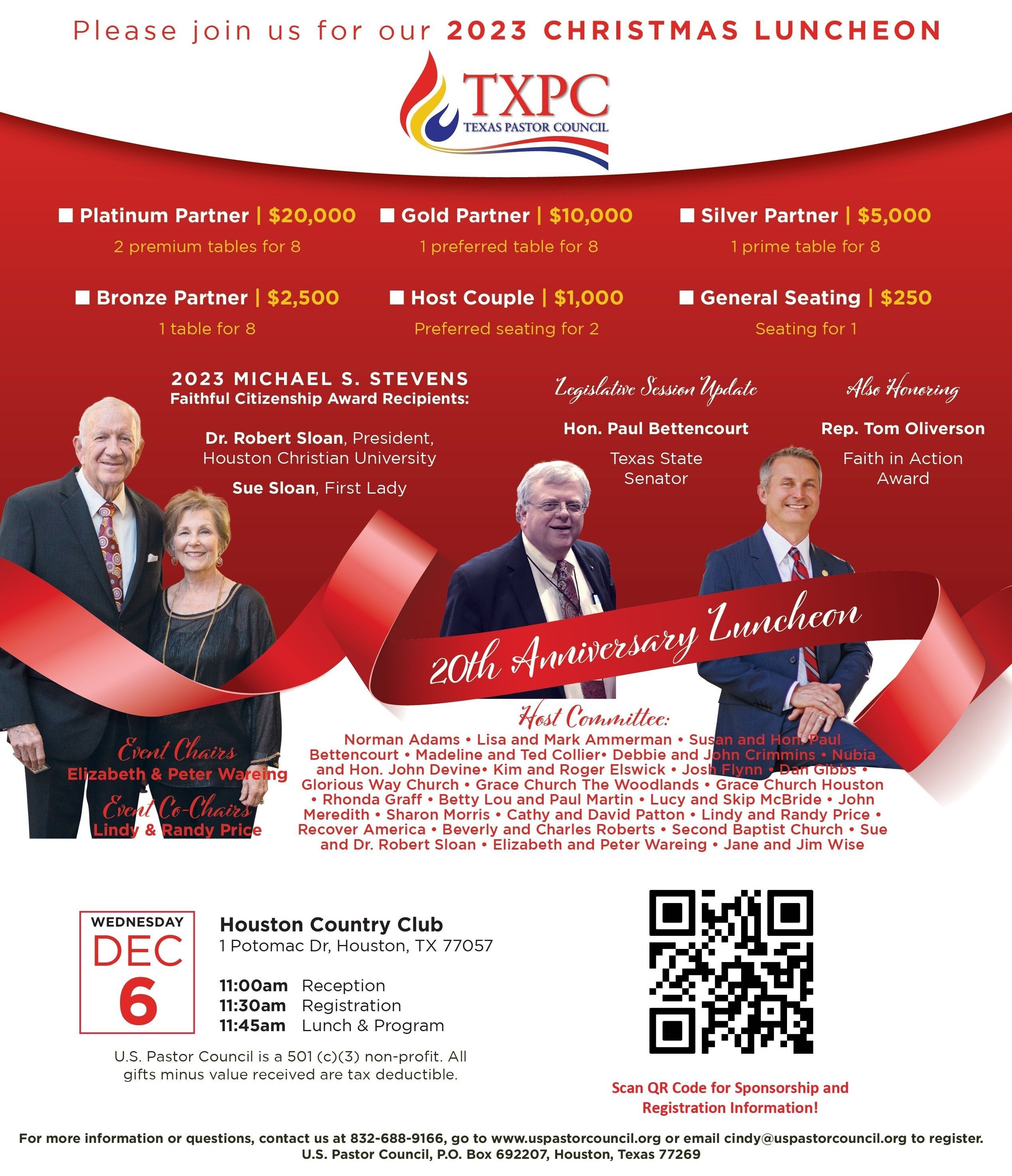 A benefit luncheon celebrating our twentieth year of uniting, equipping and mobilizing pastors to lead our churches to restore godly citizenship as a ministry of the church. We will also honor an outstanding couple with the 2023 Michael S. Stevens Faithful Citizenship Award who are one of the great champions for Christ of our generation, Dr. Robert and Sue Sloan, President of Houston Christian University.