The News and Events page will provide up to date information about all events within the U.S. Pastor Council network or for which USPC is partnering with another like-minded ministry for an event.
Just bookmark this page and check back often for the latest programs and events.
2021 Fall Benefit Gala Luncheon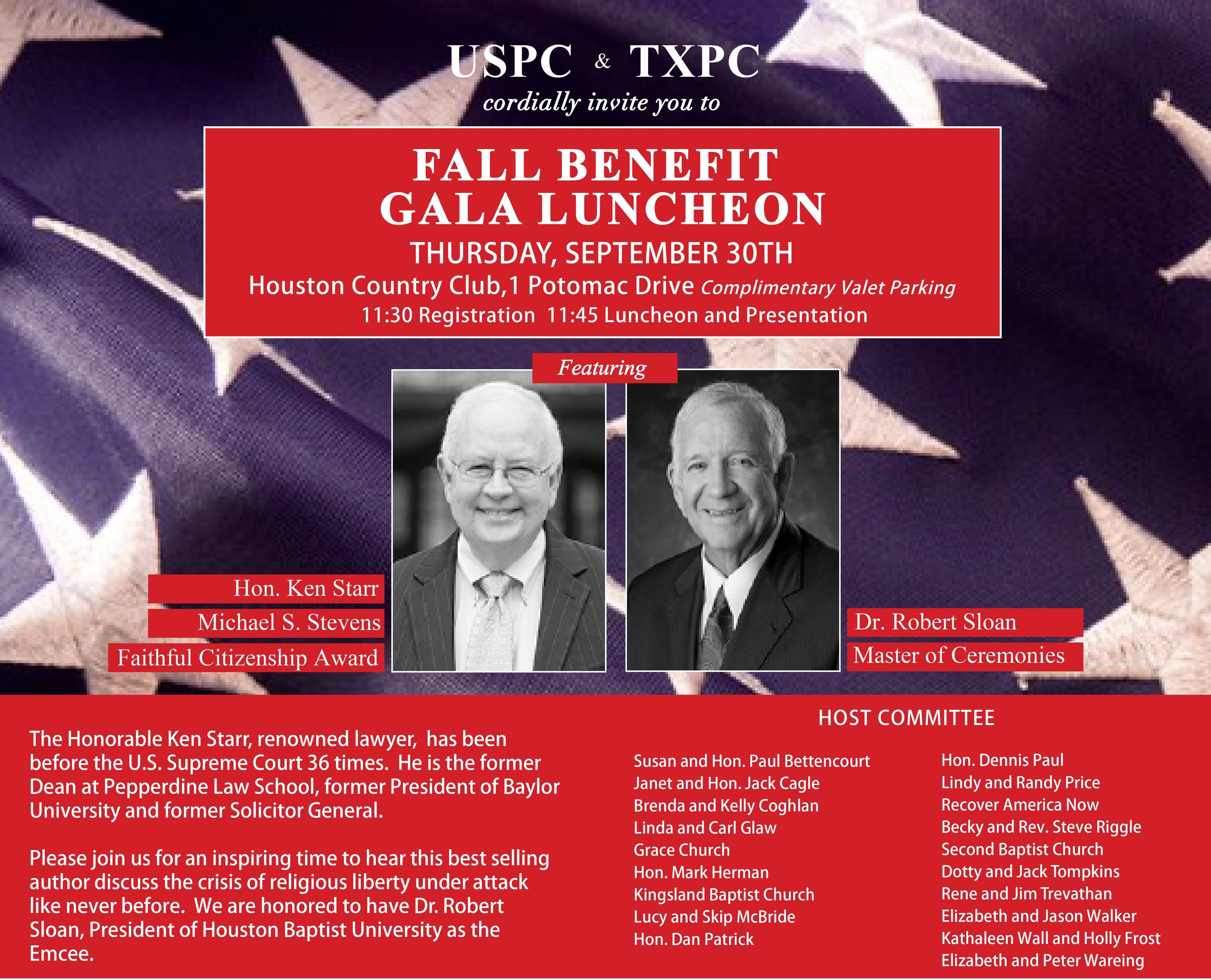 Featuring:
- Hon. Ken Starr: Michael S. Stevens Faithful Citizenship Award
- Dr. Robert Sloan: Master of Ceremonies
The Honorable Ken Starr renowned lawyer, has been before the U.S. Supreme Court 36 times. He is the former Dean at Pepperdine Law School, former President of Baylor University and former Solicitor General.
Please join us for an inspiring time to hear this best selling author discuss the crisis of religious liberty under attack like never before. We are honored to have Dr. Robert Sloan, President of Houston Baptist University as the Emcee.