The News and Events page will provide up to date information about all events within the U.S. Pastor Council network or for which USPC is partnering with another like-minded ministry for an event.
Just bookmark this page and check back often for the latest programs and events.
2019 Houston Runoff Candidate Forum
2019 TXPC/HAPC Christmas Benefit Luncheon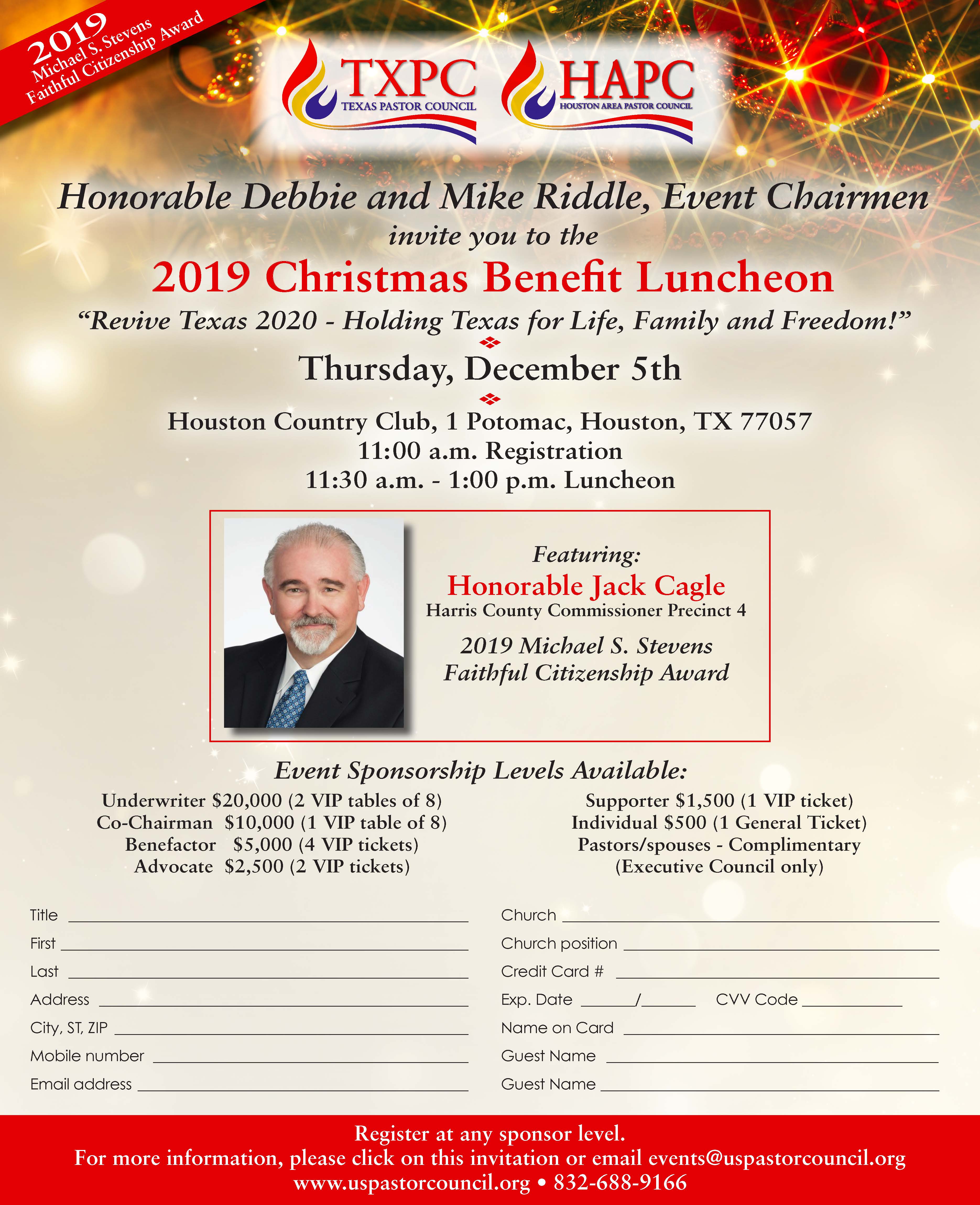 Join Pastors, elected officials and community leaders as we gather for this annual event that celebrates all God has done through this ministry in 2019, honors a champion of the faith with our Faithful Citizenship Award, raises much needed support for this ministry of, by and for pastors as well as great food and fellowship!
Contact Information
Melissa Conway
832-688-9166