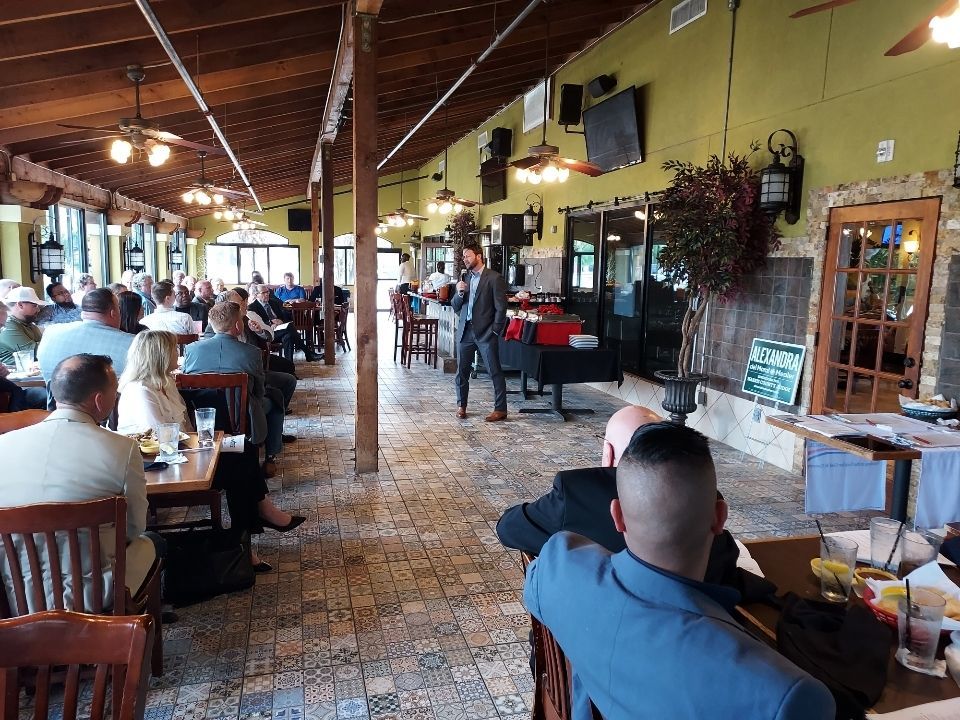 Over sixty pastors and leaders enjoyed fellowship, great networking and a solid update from Congressman Dan Crenshaw at the HAPC LeaderConnect luncheon on April 20 at Los Cucos Mexican Café in Kingwood as part of our regular activities.  Also attending were candidates Alex Mealer for Harris County Judge, Charles Cunningham for State Representative and Missouri City Police Chief Mike Berezin.
The purpose of the LeaderConnect luncheons and breakfasts is to regularly connect our pastors with our elected officials of all levels including judges, law enforcement and community leaders to build relationships toward bringing a consistent presence of Christ's influence to these spheres.  The response from all attending these quarterly functions has been enthusiastically positive and our plans include conducting these in every corner of Harris County and everywhere we have a Pastor Council in place.
Pastors, elected officials and business owners interested in conducting these in your area are urged to contact the Texas Pastor Council office at 832-688-9166 or email Dave Welch directly at dwelch@uspastorcouncil.org.