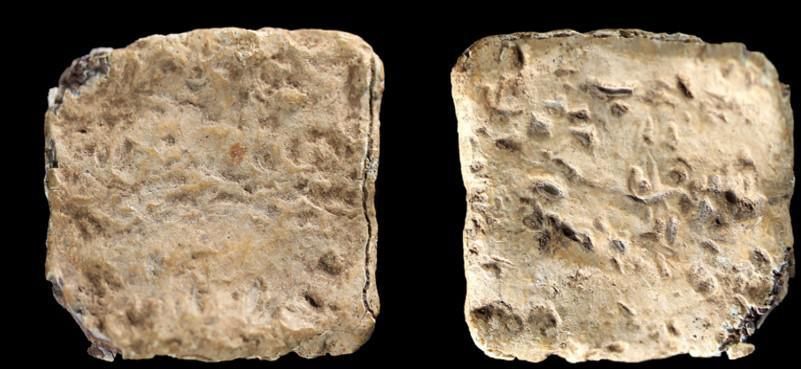 A tablet containing the words of an ancient Hebrew curse predating the Dead Sea Scrolls has been uncovered and translated by an archaeologist from Katy. The discovery, announced Thursday, could be proof that the Bible is hundreds of years older than scholars previously thought.
Dr. Scott Stripling - director of the Archaeological Studies Institute at The Bible Seminary in Katy - led the team that discovered the small, folded lead tablet on Mount Ebal in Israel. It reads, "Cursed, cursed, cursed - cursed by the God Yahweh. You will die cursed. Cursed you will surely die. Cursed by Yahweh – cursed, cursed, cursed."
The age of the Bible has long been a subject of debate.
The Dead Sea Scrolls are considered the defining artifact that determines the book's age. Those scrolls were written about 150 B.C.
Separately, some historians say that the Bible, including the Book of Exodus, which details the Israelites' flight from Egypt, was written somewhere between 600 B.C. and 300 B.C., during what are known as ...