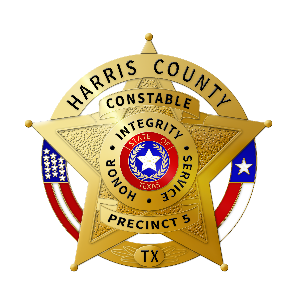 Dear West Harris County Pastors:
Thank you for your interest in CCHAPA.  One of the major keys in beginning a relationship is to relate.  Therefore we put together a great condensed 2 day, Behind the Badge Academy just for you.  This will help you get an inside view of us in law enforcement and for us to get to know you as well so that we can begin this journey of helping the community together.  Day 1 starts with a speaker who has been featured in Time Magazine, ABC's 20/20, and Primetime, the History Channel, and numerous local stations.  He is currently featured in Season 2 of Inside the Mind of a Serial Killer on Netflix.  It ends with you getting to shoot a real Taser. 
Day 2 starts with you getting to experience the "Shoot, Don't Shoot Simulator" where you will use a real size/weighted simulation gun that is tracked by computer on a big screen, Mock Traffic Stop, and Scene Scenarios.   It ends with a K-9, High Water Rescue, and Drone Demo, then graduation where you get your certificate and ID Badge.  Bring an open mind and lots of questions as we will have some for you as well.  All graduates will have the option to come back and drive one of our patrol cars through a challenge track!
This Academy should produce some great sermon material!
Follow the attached link to register for our Academy on June 29th and 30th, from 8 am – 4 pm.   Day 1's Lunch Break is 11:45 am to 1:15 pm,  Day 2's Lunch Break is 11 am to 12:30 pm.  Pastors we know that you stay busy, and so you may step out anytime to use the phone, or breaks are given every hour that you can catch up with messages.  If you have any questions or concerns, special requests, please don't hesitate to call or email me anytime.
https://constablepct5.com/index.php/constable-chaplain-and-pastor-alliance/
Blessings,
Deputy Barry Curtis
Chaplain, Clergy Liaison/CCHAPA
Community Services Division