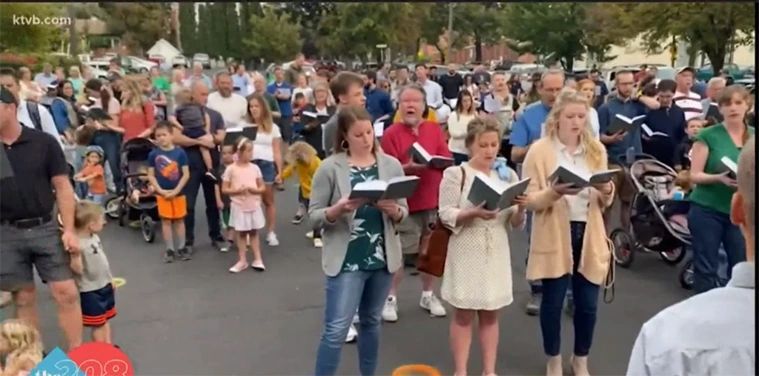 In a legal resolution that echoes the tense confrontations over draconian restrictions on the faith community in parts of the United States during the COVID-19 lockdowns, a city in Idaho has agreed to a settlement of $300,000 following the arrest of Christians who were singing hymns outdoors as a form of protest.
The lawsuit was filed by Gabriel Rench and Sean and Rachel Bohnet against the city of Moscow, Idaho, and several of its employees in response to a gathering that took place at City Hall in September 2020.
The Idaho Counties Risk Management Program, the city's liability insurance provider, determined that a financial settlement was the best way to resolve the suit and avoid lengthy litigation.
Under the terms of the agreement, the ICRMP will pay $300,000, and all claims against the city and the employees named in the lawsuit will be dismissed, along with a release of all liability, as stated in a July 14 press release by ...