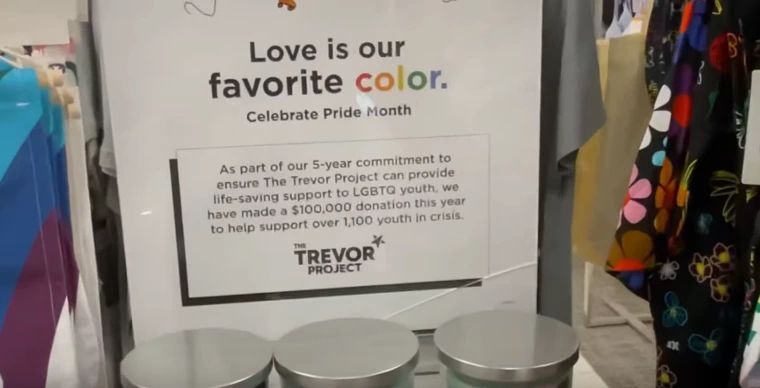 "Why is Kohl's selling pride clothing for babies?"
That's the question being asked by some conservative activists on social media as the chain has become the latest retail outlet to face scrutiny over its LGBT merchandise for young children.
The Kohl's website has a dedicated pride page with rainbow iconography with the heading "Love is our favorite color: Celebrate Pride Month" and a statement reading, "We are committed to amplifying and affirming the voices of the [LGBT] community, celebrating the joy that comes from living authentically and unapologetically not just this month, but all year long."
The website features a number of pride-themed clothing for kids and toddlers, including a "little kids" T-shirt featuring the transgender pride flag and a pride "baby bib" emblazoned with a rainbow and the words ...