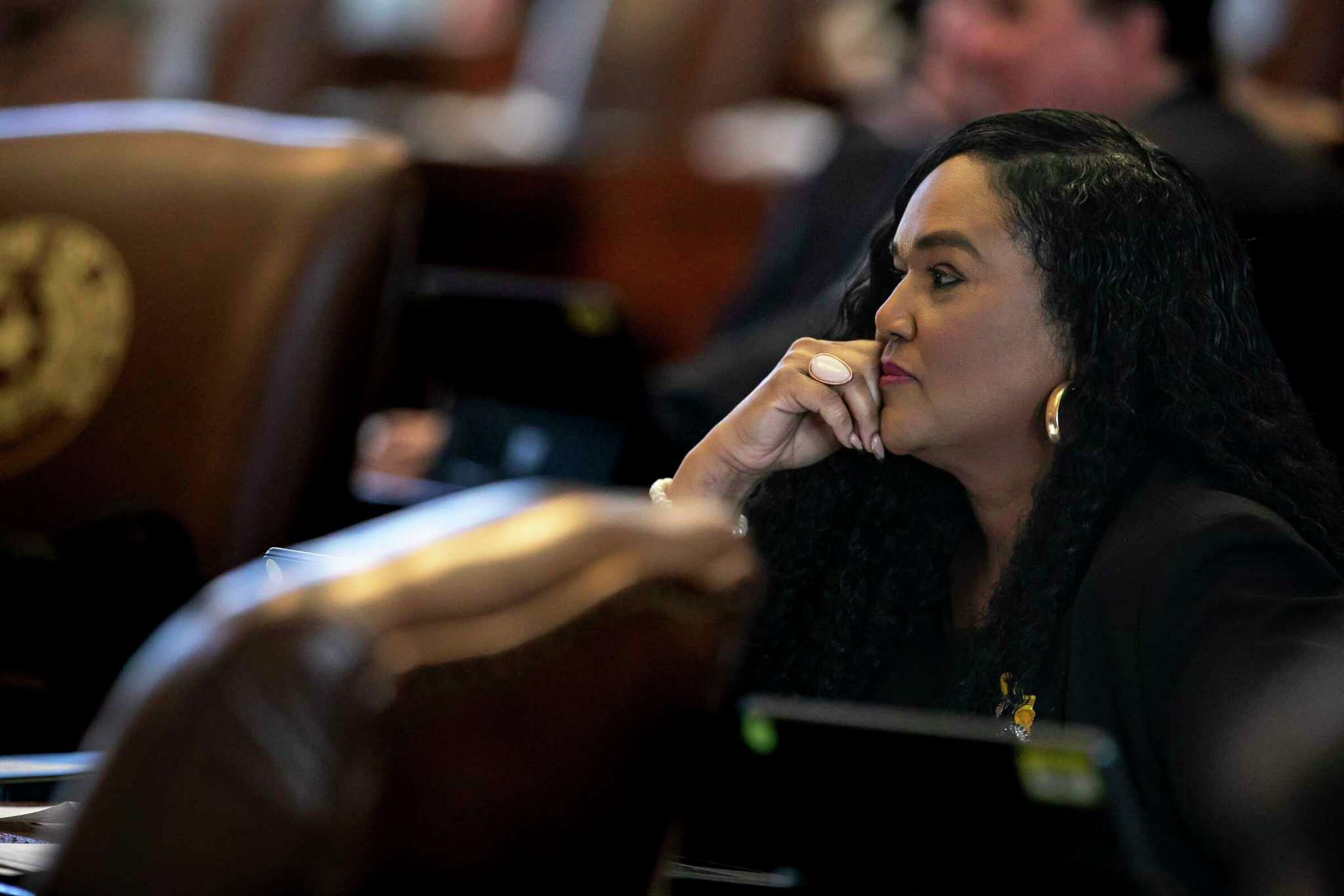 State Rep. Shawn Thierry stepped up to the lectern to face her Texas House colleagues. She lowered the microphone and shifted a handful of tissues between her hands.
The fourth-term Houston Democrat had barely slept. After a picture of her having an impromptu meeting with two young formerly transgender people, known as detransitioners, went viral on Twitter, her inbox had been swarmed with messages from LGBTQ rights advocates. Someone had leaked her cell phone number, and she'd been getting angry calls throughout the night.
But she was going to speak her mind, even if it meant alienating herself from her own party on one of its biggest concerns of the session, Senate Bill 14, which would ban gender transition care for Texans under 18.
"For me, this discussion is about how best to protect and care for these children as they navigate through the challenging journey of finding the best version of themselves," she said, citing concerns about the possible long-term harms of treatments like puberty blockers and ...