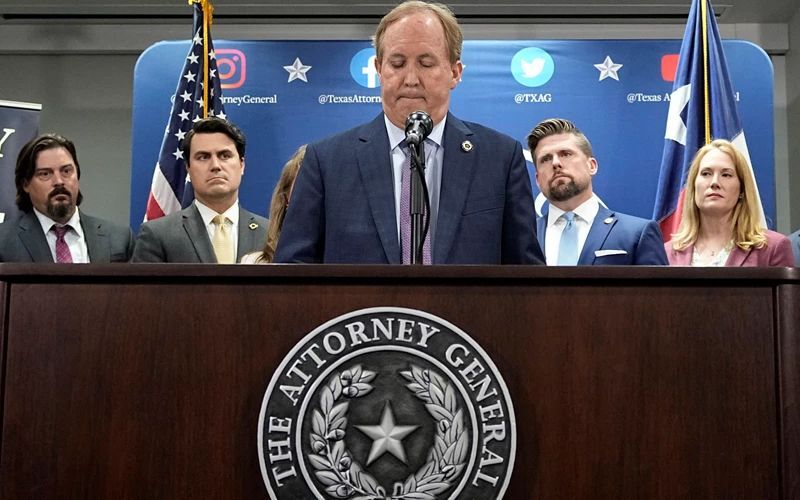 The impeachment of longtime Texas Attorney General Ken Paxton (pictured above) is a sham perpetrated by political opponents, says Matt Rinaldi, chair of the Republican Party of Texas. But the casual willingness to share power with Democrats in the state's House of Representatives has helped make this day possible, he added.
The House voted 121-23 on Saturday to suspend Ken Paxton and refer him to the state Senate for a trial later this summer on charges of bribery, abuse of office and obstruction. It's the state's first such impeachment since 1975. An appeal on behalf of Paxton from former President Donald Trump didn't sway the majority of state representatives.
Rinaldi told American Family Radio on Tuesday the Paxton impeachment is possible due in part to odd Texas traditions of governance in which Republicans, with a majority in the state's House of Representatives, voluntarily appoint opposition members to key positions.
Republicans currently hold 86 of the 150 seats in the House; but 40% percent of committee chairmanships were held by ...