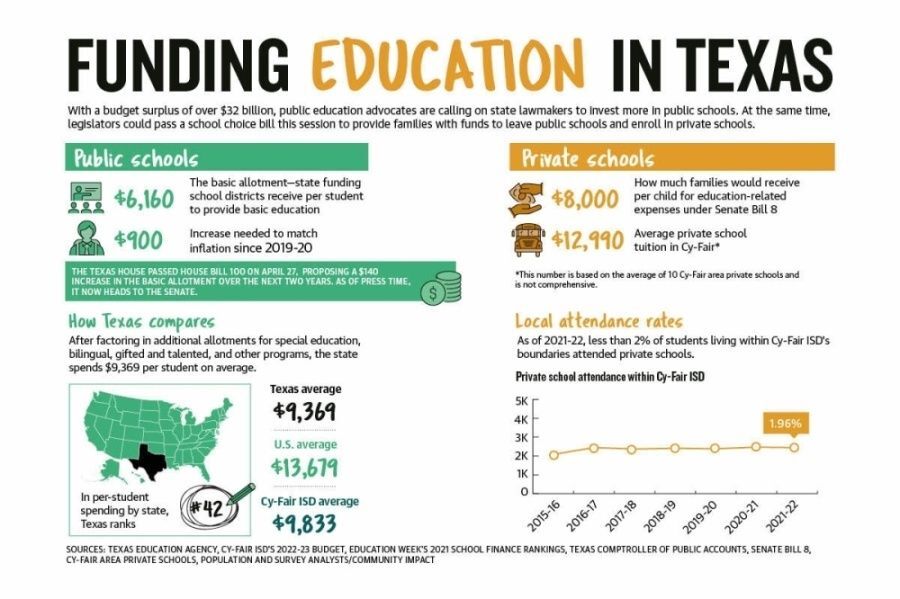 A proposal to use state money to help parents pay for private schools was approved by the Texas Senate on April 6, setting the stage for a contentious debate in the House.

Senate Bill 8, filed by Sen. Brandon Creighton, R-Conroe, would create an education savings account program, also known as private school vouchers. Parents who pull their children out of public schools could receive $8,000 per student for private school tuition and other education-related expenses.

SB 8 is one of Gov. Greg Abbott's seven emergency priorities for the current legislative session.

"My job is to make sure we get across the finish line a piece of legislation that will return mom and dad to being in charge of their child's education," he said during a visit to Cypress Christian School on March 21.

The Legislative Budget Board reported the program would cost the state over $531 million through August 2025. While the program would not use funds allocated for public schools, opponents of the legislation have expressed concerns that more funding is needed in public schools, which could lose more money if their students leave to attend ...