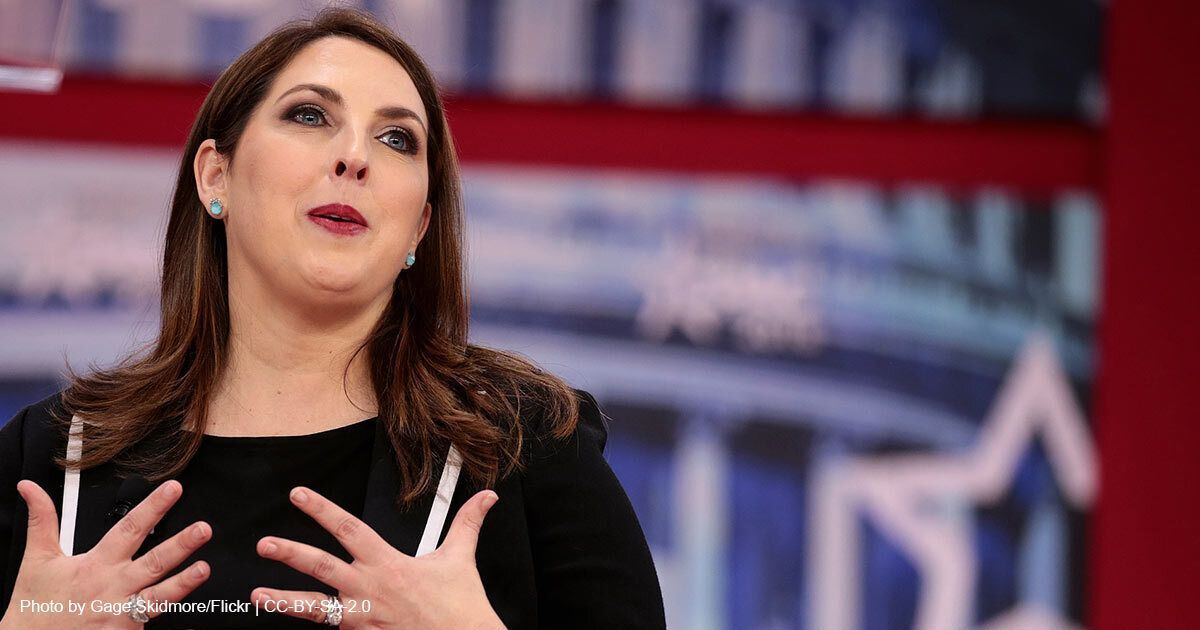 After a deflating 2022 midterm election, the surest path to lose the White House would come from Republicans refusing to speak on the issue of abortion, the party's chair told aspiring candidates.
"We've seen what happens when we let Democrats define who we are and what we stand for," said Republican National Committee Chair Ronna McDaniel during a speech Thursday at the Reagan Library. In 2022, "a lot of Republican candidates took their D.C. consultants' bad advice to ignore the subject. Then what happened? Democrats spent $360 million running ads filled with lies about abortion, and most Republicans had no response."
"Let's talk about abortion, which has become a huge issue coming after the Dobbs decision," McDaniel exhorted GOP candidates. "When you don't respond, the lies become the truth."
The discussion should include a national minimum standard of protections for the unborn, which most voters favor — especially contrasted with the Democratic Party platform, she said. "Polling shows that when the choice is between a Democrat who wants zero abortion restrictions and a Republican who supports protecting life, at 15 weeks, we win by 22 points," McDaniel noted. A 15-week national pro-life standard wins over ...