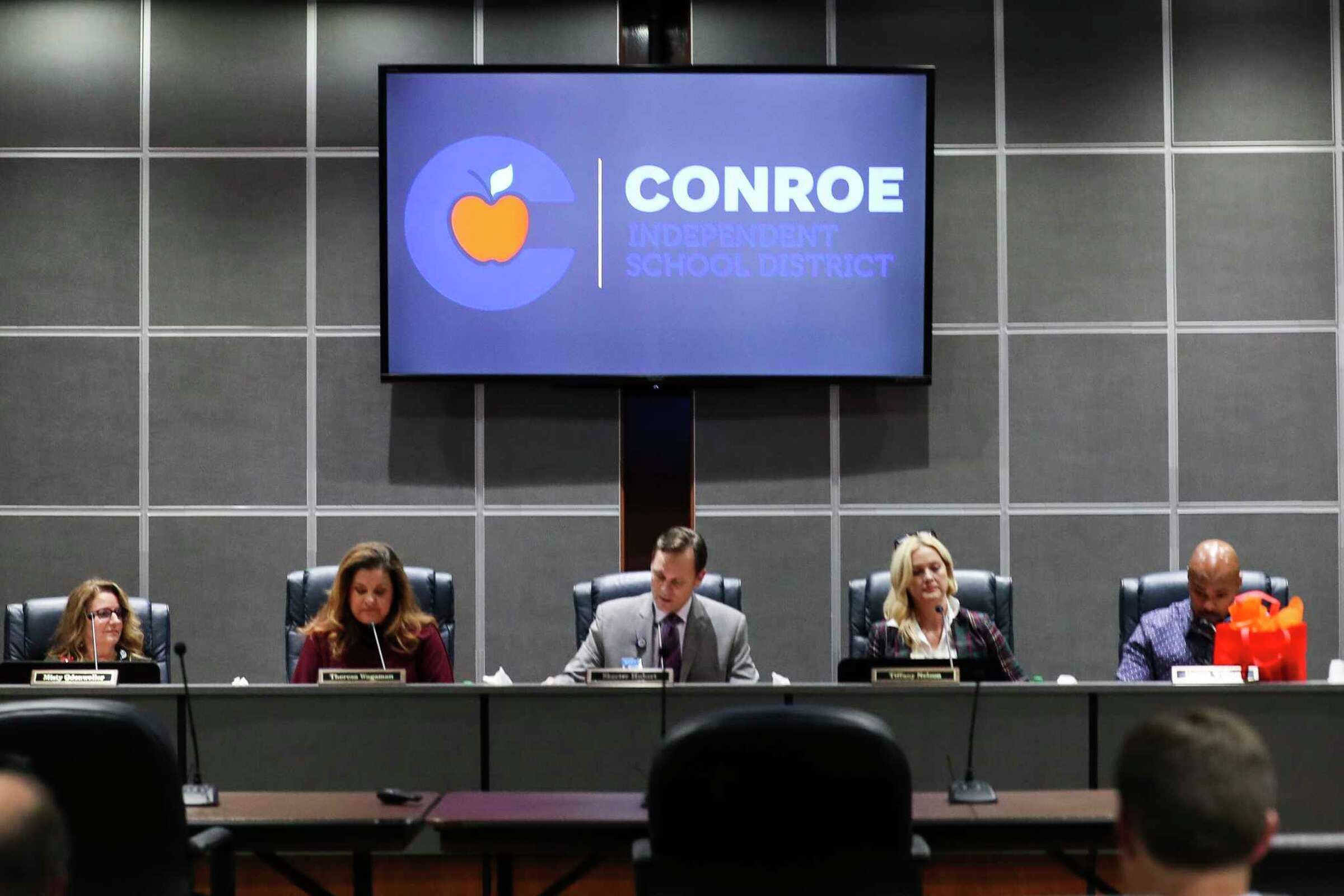 Conroe ISD will keep the novel "Ramona Blue" -- which chronicles a teenager struggling with her sexuality, a pregnant sister and poverty -- on library shelves following a hearing Tuesday night.
In a 5-2 vote, trustees upheld the decision by the district's book reconsideration committee to keep the book by Julie Murphy in high school libraries. Any junior high libraries with the book will send their copies to the high school in its feeder zone.
Trustees Misty Odenweller and Tiffany Nelson opposed the decision, saying that while the book had redeeming social value, their votes were based on the mature content of the book and that a parent has the right to decide if they want their child to have access to that material.
In November, Alex Harris requested the reconsideration committee review the book based on the sexual content and Ramona's struggle with her sexuality. Harris does not have any children in Conroe ISD schools.
"Ramona Blue" is the third book Harris has challenged. He also challenged "The Handmaid's Tale" by Margaret Atwood and ...