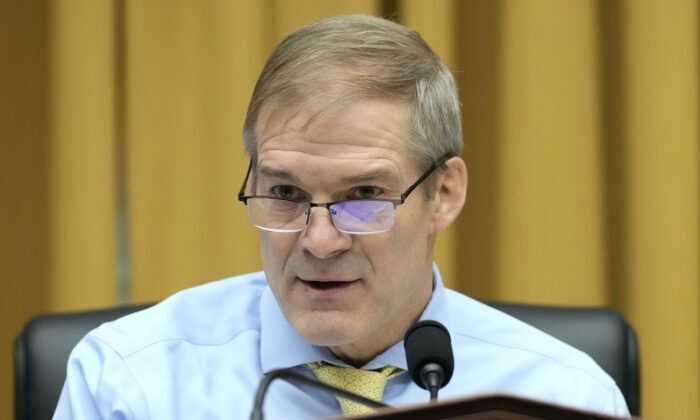 The chair of the House Judiciary Committee has subpoenaed FBI Director Christopher Wray for all records relating to a leaked internal memo that proposed developing sources in traditionalist Catholic parishes to inform on potential "violent extremists" in such houses of worship.
In an April 10 letter (pdf) attached to the subpoena, Judiciary Chairman Jim Jordan (R-Ohio) noted that the committee's investigation of that Jan. 23 memo, which has since been repudiated by the FBI, had revealed that it was produced by at least one undercover agent and that, despite leadership's claims to the contrary, the bureau intended to act on the memo's recommendations.
"Based on the limited information produced by the FBI to the Committee, we now know that the FBI relied on at least one undercover agent to produce its analysis, and that the FBI proposed that its agents engage in outreach to Catholic parishes to develop sources among the clergy and church leadership to inform on Americans practicing their faith," Jordan wrote to Wray. "This shocking information reinforces our need for all responsive documents, and the Committee is issuing a subpoena to you to compel your full cooperation."
On Feb. 9—one day after the memo was leaked on the UncoverDC website—the FBI's national office disavowed the document in a statement provided to The Epoch Times, stating that its broad assumptions about a link between ...