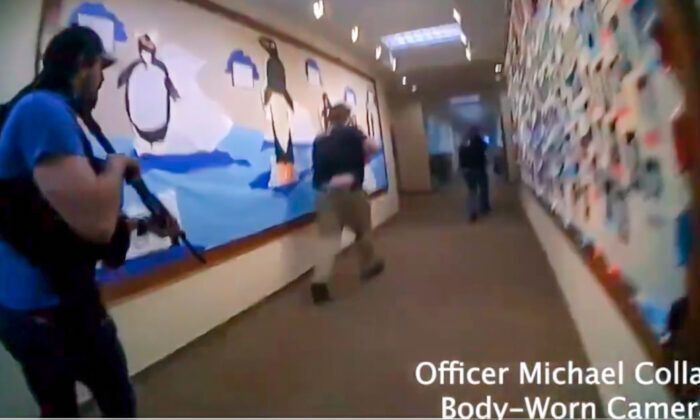 NASHVILLE, Tenn.—The Nashville Christian school shooter "clearly" attempted to enter classrooms that were barricaded, the man who led a school shooting training with teachers and staff at The Covenant School last year told The Epoch Times on Wednesday.
Brink Fidler is president of Defend Systems, a Nashville active shooter training company that contracted with the school for training sessions. He said on Wednesday he had been at the school all day and did a walkthrough with homicide detectives to answer some questions and gain insight.
"[The shooter] did not get into a single room—and that was not for lack of effort," he said. "The only victims she got to were in open areas. So, they did exactly what they needed to do in that moment without hesitation and they are responsible for getting those children that survived back to their families."
Fidler served nearly two decades in law enforcement in Nashville before retiring as Director of the Drug Task Force and founding Defend Systems. In addition to his law enforcement roles, he also served as an ...