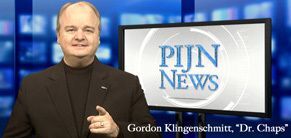 Just three months after a Transgender shooter killed many at an LGBTQ nightclub in Colorado Springs, another Transgender shooter killed many at a private Christian Elementary School in Nashville. What do they have in common?

Call for Transgender Day of Vengeance preceded violence

"In the aftermath of the deadly Nashville shooting where six people were killed including three nine-year-olds, a section of the US media is [confirming] a connection to transgender activism. As per claims made in these reports, the shooting carried out by 28-year-old Audrey Elizabeth Hale, a transgender person, took place days ahead of the so-called 'Trans Day of Vengeance', which was purported to be held on March 31-April 1," reports WION News.
The reports are referring to websites and Twitter posts of a so-called Trans Radical Activist Network (TRAN), which appears to have made a call-to-action to 'end trans genocide'.
Tsukuru Fors, the co-founder of TRAN in an interview stated that this year, the 'Trans Day of Visibility' had been given an altered moniker of 'Trans Day of Vengeance' because 'visibility' alone was no longer ...