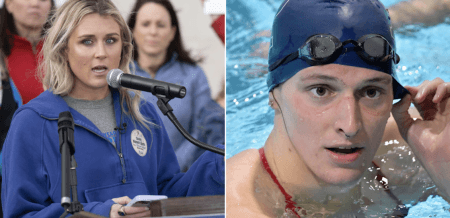 AUSTIN, Texas (Texas Insider Report) — After Texas schoolgirls in Kindergarten-through-12th Grade had their rights protected by State Representative Valoree Swanson's House Bill 25 in the 2021 Legislative Session, the Texas Senate earlier today passed SB 15 by Senator Mayes Middleton to help secure those protections for Texas' collegiate-aged women atheltes by a 19 to 8 vote, with 3 Senators present but not voting.

Called the #SaveWomensSports bill, Sen. Middleton's effort is aimed at protecting women at the college level from having men participate in their sports.
"Every day, more and more stories reveal that male athletes are stealing trophies, scholarships, and victories from a countless number of women who've worked hard to be the very best at their sport," said Mary Elizabeth Castle, Directory of Government Relations for the Texas Values Action organization following the Senate vote.

"We will not allow this to happen in Texas to college women as we move toward joining 14 other states that make sure women's sports are ..."