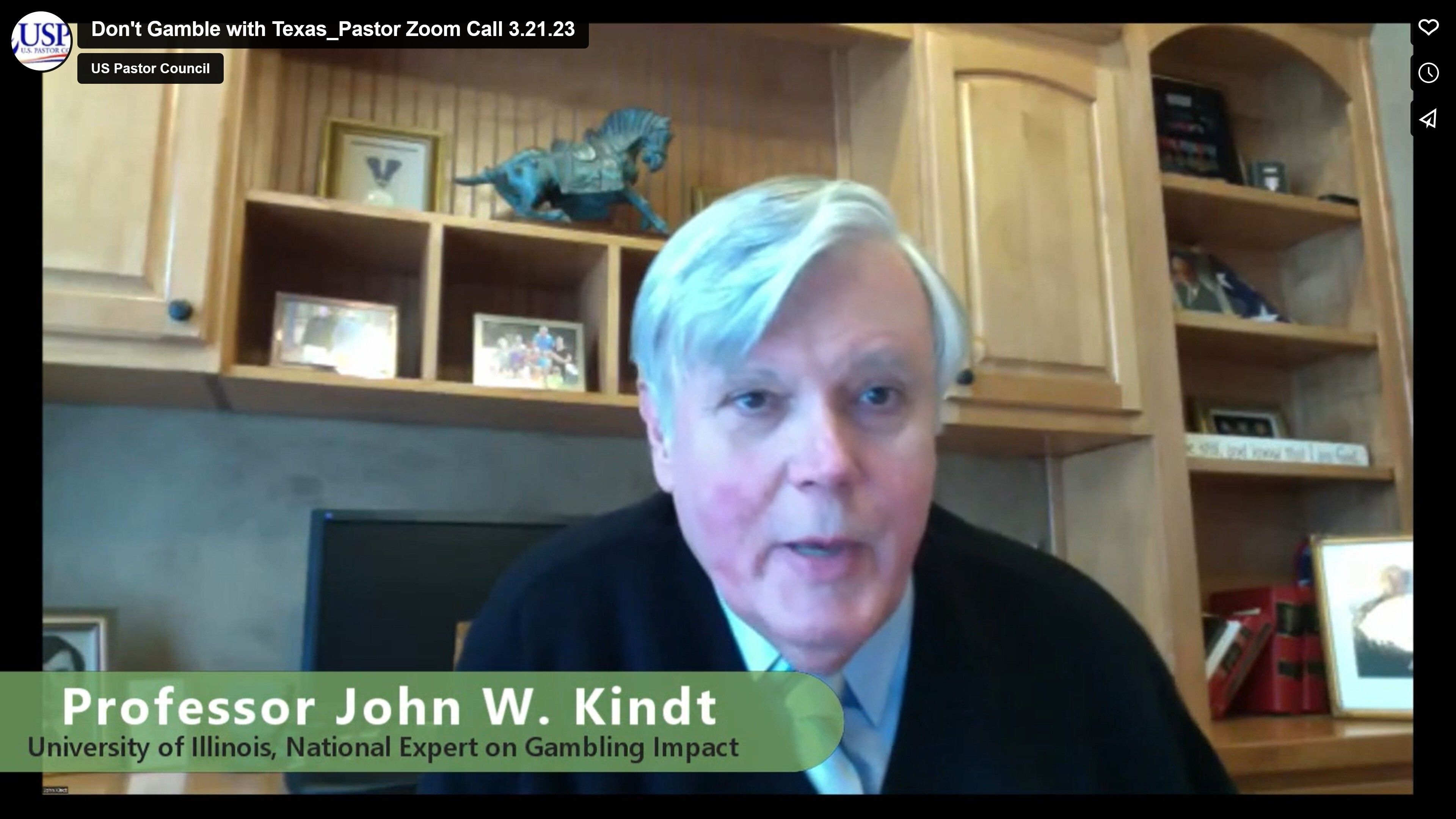 Pastors and leaders from around Texas received a tremendous amount of solid data, background and action strategy about casino and online gambling on a Zoom conference hosted by Texas Pastor Council on March 21. As stated in an earlier special alert by TXPC, there is great concern over the major effort by Las Vegas-based casino and online sports betting corporations and their legion of lobbyists as they literally throw millions of dollars in campaign contributions and lobbying at the 2023 Texas legislature.
Nationally respected experts on the social, economic and crime impacts of the expansion of casino and online gambling, Professor John W. Kindt of the University of Illinois (responsible for the creation of the National Gambling Impact Study Commission by the U.S. Congress) and Les Bernal, National Director of Stop Predatory Gambling, gave in depth and very relevant data and background information to pastors.
State Representative Steve Toth also explained the importance of understanding how some legislators can vote "against" a gambling while still voting for the constitutional amendment that is needed using the "let the people decide" excuse instead of doing what they are sent to do.
A two-part video of the Zoom conference is available at www.uspastorcouncil.org as well as other outstanding additional resources on the issue for pastors. We also recommend pastors and leaders visit www.stoppredatorygambling.org.
LINK FOR PICTURE: https://www.uspastorcouncil.org/church-resources/dont-gamble-with-texas.html