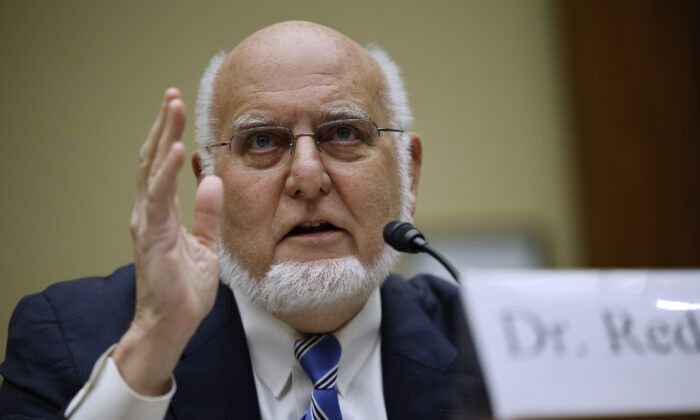 Dr. Robert Redfield, former director of the Centers for Disease Control and Prevention (CDC), told lawmakers on Wednesday that U.S. tax dollars funded risky gain-of-function research at a Chinese virus lab at the heart of the COVID-19 origin controversy.
Redfield made the remark while responding to questions during a March 8 session of the House Select Subcommittee on the Coronavirus Pandemic.
Rep. Nicole Malliotakis (R-N.Y.) asked the former CDC official whether it was likely that "American tax dollars funded the gain-of-function research that created this virus?" referring to the hypothesis that the pathogen behind COVID-19 leaked from a lab in Wuhan.
"I think there's no doubt that NIH was funding gain-of-function research," Redfield replied, adding that he believes funding came from the National Institutes of Health (NIH) and other federal agencies.
Taxpayer-Funded Gain-of-Function Research?
The view that American tax dollars funded gain-of-function research at the Wuhan Institute of Virology (WIV) has been disputed by Dr. Anthony Fauci, former National Institute of Allergy and Infectious Diseases (NIAID) director, former NIH Director Dr. Francis Collins, and others.
Gain-of-function research involves altering the properties of a pathogen, such as ...