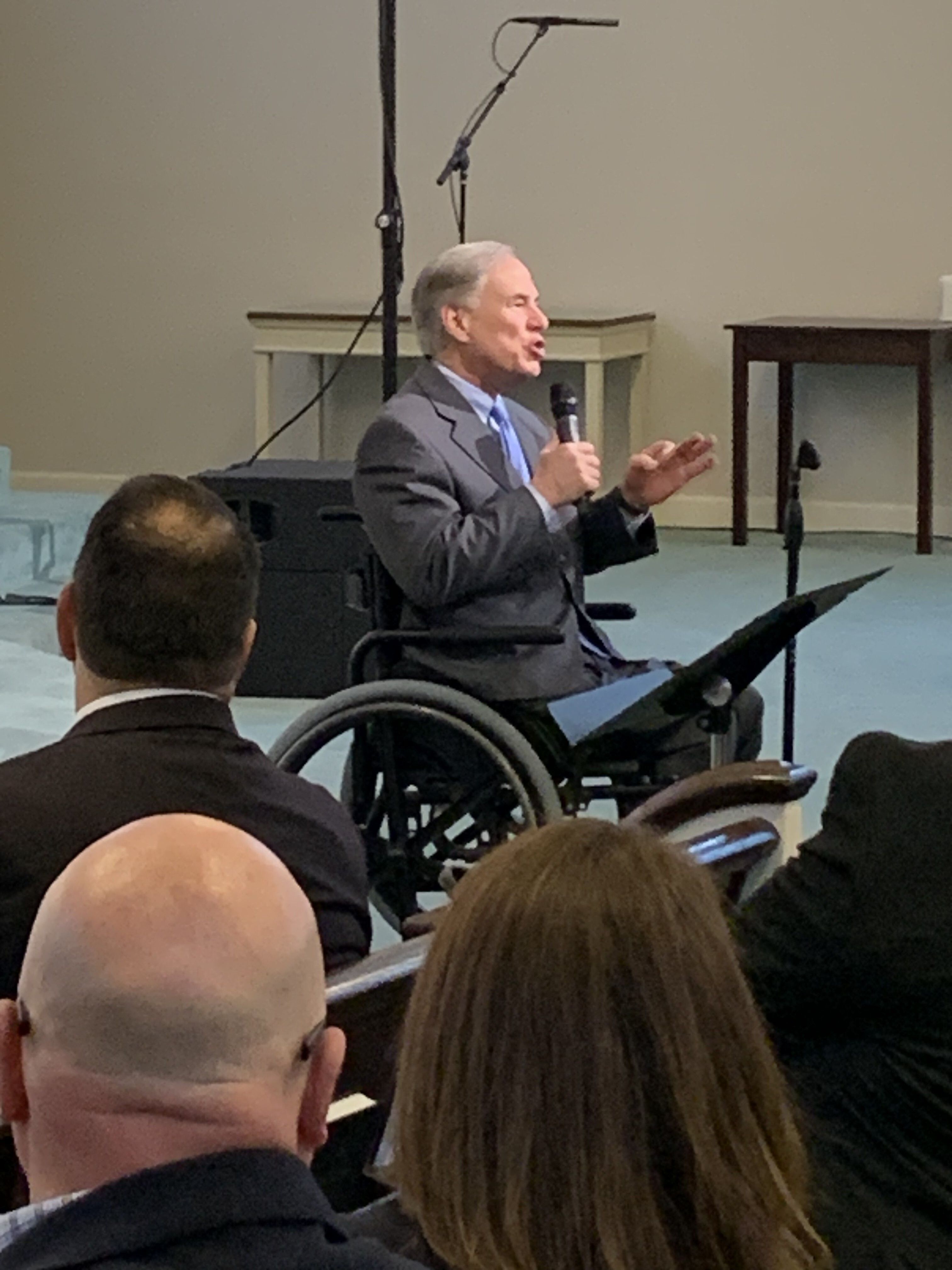 On Thursday, March 2 (Texas Independence Day), over 150 pastors and spouses from all over Texas came at their own expense and time to be part of the 2023 Texas Pastor Council's tenth "Pastors' Day at the Capitol", held every legislative session since 2007 to bring pastors, state officials and policy experts together at our State Capitol in Austin.
The gathering was held this year at University Avenue Church of Christ just a few blocks from the Capitol and was headlined by a stirring message focusing on school choice by Governor Greg Abbott, followed by dynamic briefings on key issues by State Representatives Bryan Slaton, Brian Harrison and Steve Toth, Jess Fields of Liberty for the Kids, Dr. John Seago of Texas Right to Life, Drs. Ted and Johnnie Seago on empowering churches to start schools and capped by a powerful message by Lt. Governor Dan Patrick.
To close the program, Pastor Jimmy Witcher, Senior Pastor of Trinity Fellowship in Amarillo, shared his story on how the Lord led him to speak to issues impacting his congregation to give scriptural clarity, address and even confront city leaders when needed as well as to initiate a functioning civic ministry that has now led to six members of the church running for positions from school board to city council and mayor.
TXPC President Dave Welch concluded with a call to action for pastors to start a local pastor council, effectively launch a civic ministry to implement the AMERICA Plan and of course, escalate prayers for the church, elected leaders and the nation. A wonderful barbecue lunch and fellowship followed then pastors moved to the Capitol to effectively and quietly swarm legislators' offices with visits.