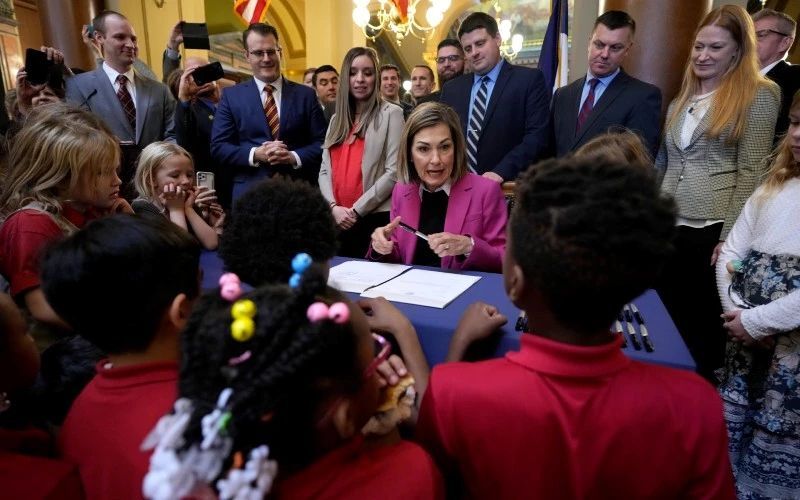 The Students First Act, which was signed into law during National School Choice Week, creates a universal education savings account (ESA) program that all students in Iowa can access beginning in 2026. It allows all state education dollars to follow students to any accredited school that is best for them.
"Parents, not the government, can now choose the education setting best suited to their child, regardless of their income or zip code," Gov. Kim Reynolds (pictured above) said in a statement. "With this bill, Iowa has affirmed that educational freedom belongs to all, not just those who can afford it."
According to Bob Vander Plaats of The Family Leader, it is a good chunk of change.
"The state dollars for a student to be educated in a public school is right at $7,600," he figures.
The program does not apply to homeschooled students, although Vander Plaats says there may be ways to apply them through co-ops and associations.
The bill was sponsored by American Legislative Exchange Council (ALEC) Board Speaker Pro Tem John Wills and has the backing of ...