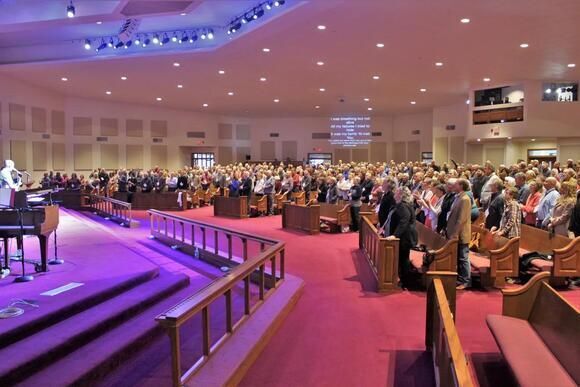 LUBBOCK — For the first time, hundreds of clergy and laypeople from dozens of churches in West Texas gathered Friday and Saturday as Global Methodists, ushering in a new era for Methodism in the region after leaving the United Methodist Church last year.
The West Plains Provisional Annual Conference of the Global Methodist Church officially launched at its convening gathering over the weekend, just the second regional conference in the fledgling denomination to do so. The Waco-based Mid-Texas Conference convened the prior week.
"Now, if you thought you were here for the launch of a new denomination, I'm sorry to disappoint you," Lyndol Loyd, lead pastor of LakeRidge Methodist Church said as he welcomed those gathered at his church. "You are here for the birth of a movement — a movement of the Holy Spirit."
Unlike the previous two gatherings of many of these same people, this weekend's meetings were brimming with an attitude of hope and opportunity. When these folks last gathered as the Northwest Texas Annual Conference of the United Methodist Church in December 2022, they were finalizing their departure from that conference and ...