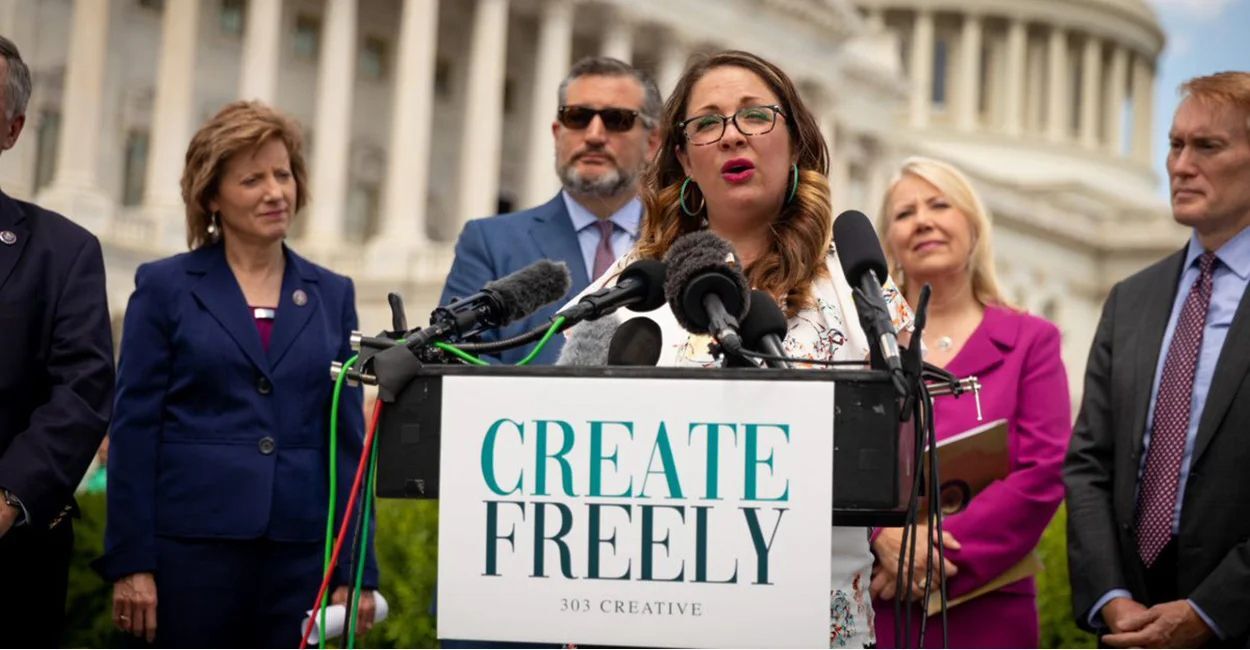 The Supreme Court will rule "at least 7-2 in favor of 303 Creative," Notre Dame Law School professor Sherif Girgis predicts.  
Girgis joined a panel discussion Oct. 25 with lawyers Kristen Waggoner and David Cole that turned into a civil debate at the National Archives in Washington, discussing the future of the pending free speech case 303 Creative LLC v. Elenis.  
Graphic artist Lorie Smith is the owner of 303 Creative near Denver. She filed a lawsuit against a Colorado law that would force her to create custom wedding websites for same-sex nuptials, the same law used to punish Masterpiece Cakeshop owner Jack Phillips. Aubrey Elenis is the director of the Colorado Civil Rights Division and a respondent in the case.
Smith's case has risen to the Supreme Court, and on Dec. 5, the Alliance Defending Freedom, an international Christian legal aid organization, will argue Smith's case before the nine justices. 
"I want to make it very clear tonight that we support the right of every artist and every American to be able to speak freely, regardless of how they identify, whether they're ...