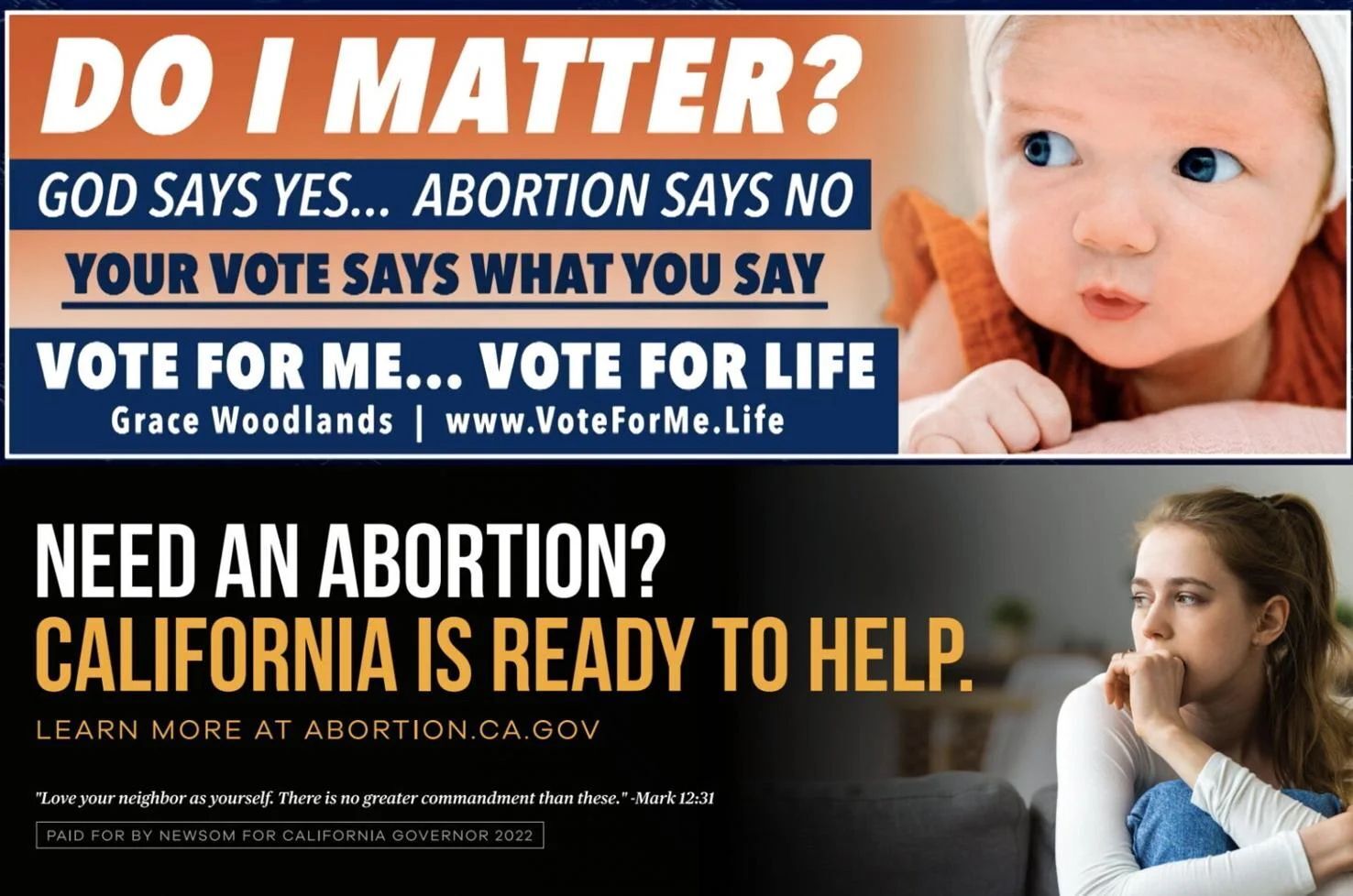 A Houston-area church has responded to Democratic California Gov. Gavin Newsom's campaign purchasing billboards in Texas using a Bible verse to justify abortion. The church created its own billboard, which is up in Houston and going up in other states, its pastor told The Center Square.
Pastor Steve Riggle of Grace Woodlands Church located north of Houston said he was so disturbed by Newsom's billboard ads he spoke about them for six minutes on Sunday, and his church created its own billboard. But he's done more than that. He along with other pastors is encouraging Christians to vote, arguing voting has consequences.
His church's billboard depicts a newborn baby and says, "Do I matter? God says yes. Abortion says no. Your vote says what you say. Vote for me. Vote for life."
The first billboard went up on Thursday, but Riggle told The Center Square, "We are putting up eight more all over Houston. Some are being considered down in the Rio Grande Valley, three in Wisconsin."
He says one is already up in Arizona and more are going up across America.
Newsom said he launched the billboards in "7 of the most restrictive anti-abortion states that explain how women can access care – no matter where they live. To any woman seeking ..."