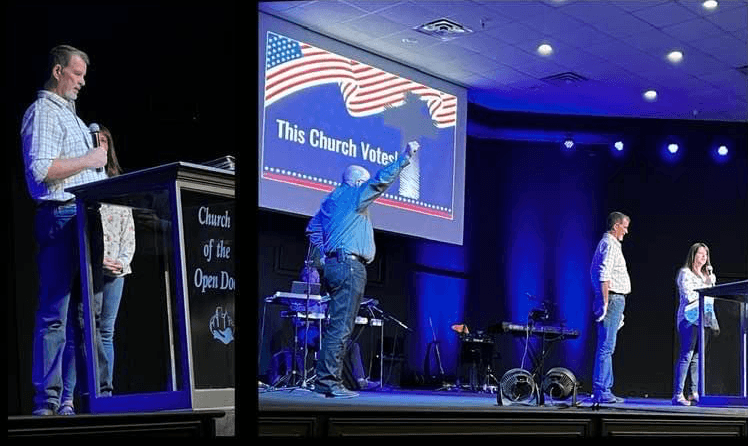 Last month, Church of the Open Door launched our FaithVotes Christian Citizenship Ministry.  John and Jessica lead this tremendously beneficial thrust to register believers to engage in our Christian stewardship responsibility to vote, and to vote according to Biblical values!
If you have not registered to vote, or have moved and not updated your address, please do so by this Sunday, October 9, in the front hallway at Church of the Open Door.
Then, over the next three weeks, we will seek to inform the church on issues, candidates, party platforms, etc.
One great non-partisan resource which we recommend as a tool for your own research is ivoterguide.com.
Remember, 'THIS CHURCH VOTES!"