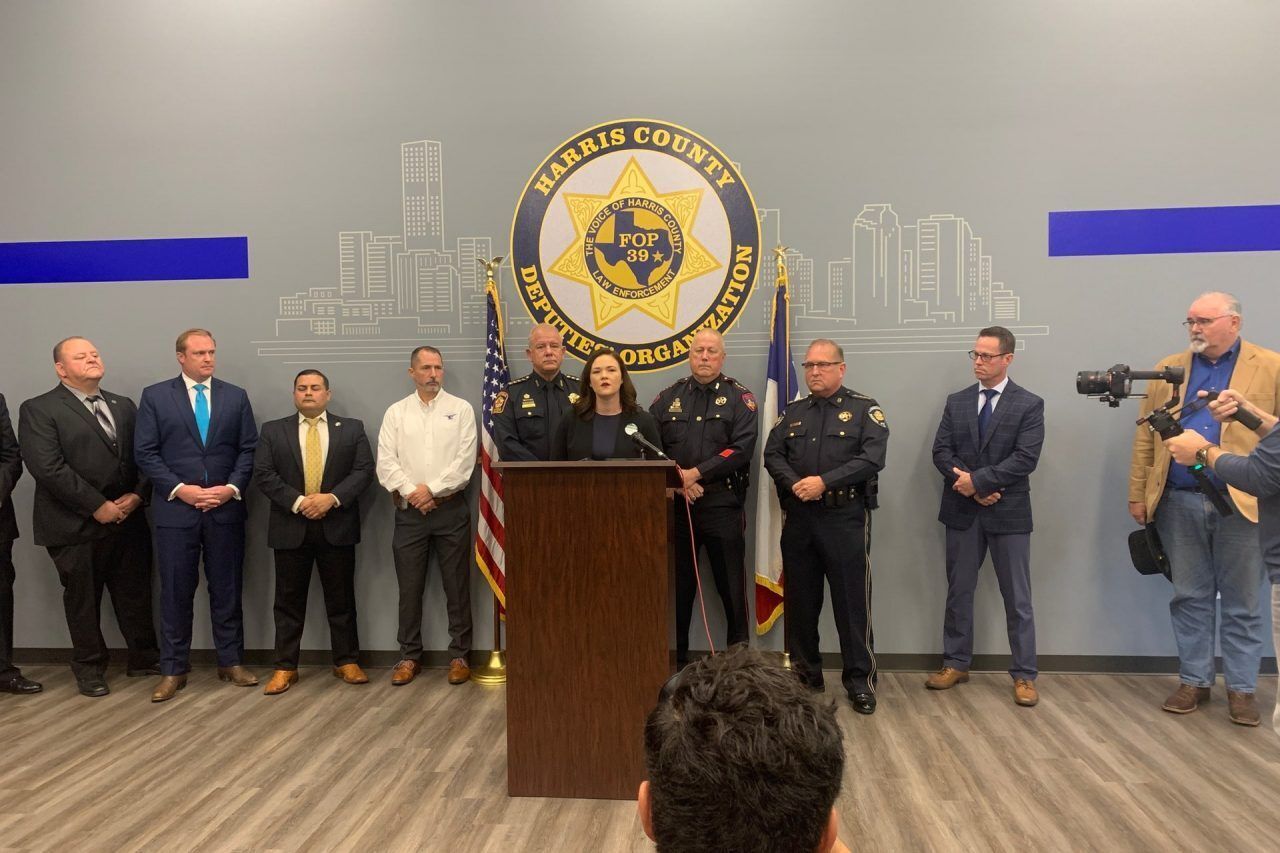 With rising crime and homicide rates a top concern for Houston and Harris County voters, Republican candidate for County Judge Alexandra del Moral Mealer joined other elected officials and law enforcement leaders to unveil a public safety plan that includes adding as many as 1,000 new officers.
"These men and women who wear the badge have not been properly resourced to do their job," said Mealer at a press conference at the Harris County Deputies Organization (HCDO) headquarters Wednesday.
Standing alongside Commissioner Jack Cagle (R-Pct. 4) and Precinct 2 commissioner candidate Jack Morman, Mealer called the increase an "immediate solution to an immediate problem" and accused current Harris County leadership of "sitting on their hands."
Mealer's proposal, supported by Cagle, Morman, and Commissioner Tom Ramsey (R-Pct. 3), stems from the original funding request Sheriff Ed Gonzalez submitted to the county earlier this year that included a request for more than 1,000 additional employees.
Gonzalez had recommended adding 645 patrol officers, 150 investigators, 440 new detention officers, and various other department personnel, but County Administrator David Berry presented a budget that only included 18 percent of all law enforcement requests with no additional ...