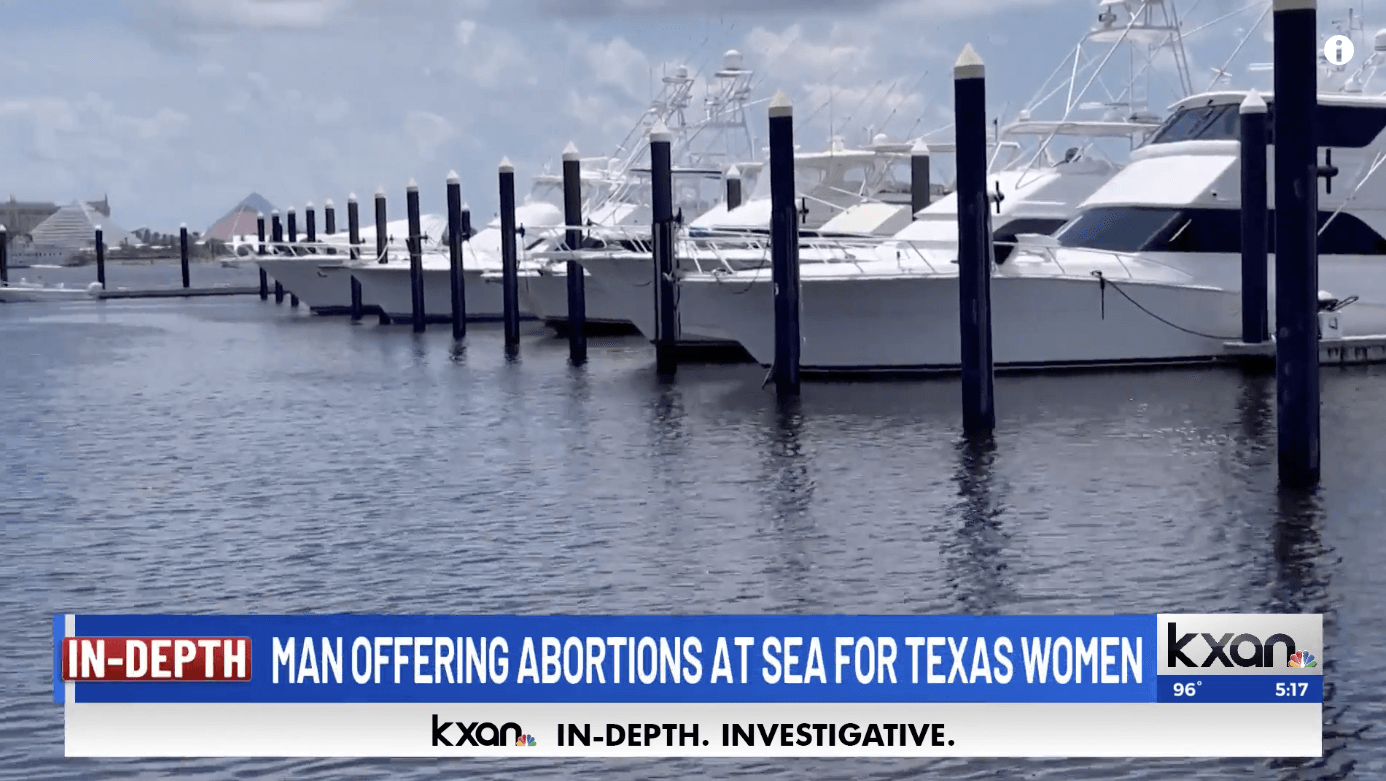 GALVESTON, Texas (Nexstar) — With most abortions officially being illegal in Texas as of Thursday , women are looking for options, and some are turning to "Abort Offshore." It's a for-profit organization that is taking women out on boats from the Galveston area into federal waters to have abortions.
A man named Michael Kimbro said he launched Abort Offshore in mid-July. He said he has family in Texas but lives in New York — going back and forth between the two states.
According to the Abort Offshore website , they're primarily providing services for women in Texas, Louisiana, Mississippi and Alabama.
Kimbro has no medical experience, he confirmed. But he said he decided to create the business after the leak of the Supreme Court opinion that overturned the Roe v. Wade precedent.
"No, I should not be running any sort of medical facility," Kimbro said.
"Why should women trust you?" reporter Jala Washington asked.
What he's doing makes one thing clear: banning abortions won't stop Texas women from finding ways to get them ...