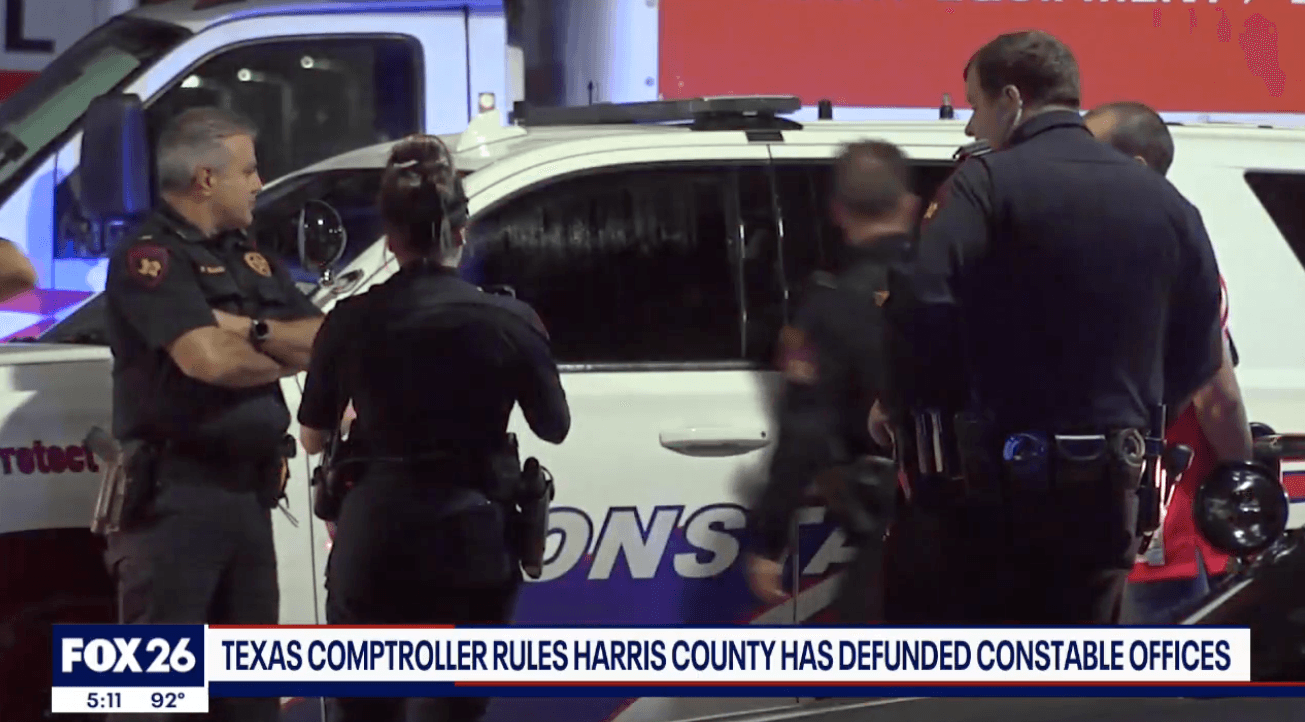 Texas Comptroller Glen Hager has ruled that Harris County commissioners have defunded constables.
Hegar sent a letter to state leaders along with Judge Lina Hidalgo and the rest.
He added that the county's proposed budget earlier this year for the next fiscal year reduced funding to the Constables Office by over $12 million. And while the recently revised planning budget increased funding to the Constables Office, there was still a loss in overall funding.
After outlining the allegations his office is investigating, Hegar wrote, "If the county proceeds with the Constable budget as proposed without obtaining voter approval, the county may not adopt an ad valorem tax rate that exceeds the county's no-new-revenue tax rate."
Hegar urged HCCC to restore funding for the constables that was lost due to the end of "rollover" budgeting and then called for a reversal of the proposed budget for the next fiscal year or "it must allow its residents to voice their opinion through an election held for the purpose of approving these actions."
Hegar and his office received the complaints, which were filed by Harris County Constable Mark Herman, representing Precinct 4, and Constable Ted Heap, last month from ...