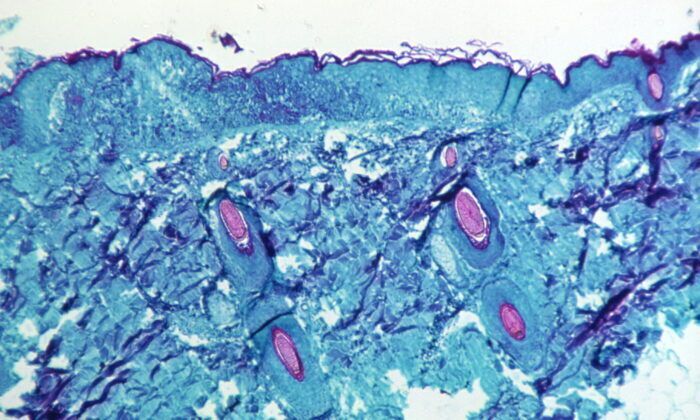 The first major peer-reviewed study of monkeypox infections has found that the virus is primarily being transmitted through the sexual activity of gay and bisexual men in the United States and around the world.
The Journal of New England Medicine on Thursday published a study that looked at monkeypox infection across 16 countries between April and June, when cases began to emerge in countries outside of Africa.
The study reported on 528 infections diagnosed between April 27 and June 24, of which 98 percent were in gay or bisexual men with a median age of 38. Of these cases, 95 percent of the infections were suspected to have been transmitted through sexual activity—41 percent also had HIV.
Disease experts and officials from the U.S. Centers for Disease Control and Prevention (CDC) don't consider monkeypox a sexually transmitted infection but have always said it could be transmitted through intimate contact, such as sex. It can also be spread by close contact and even infected clothing and ...