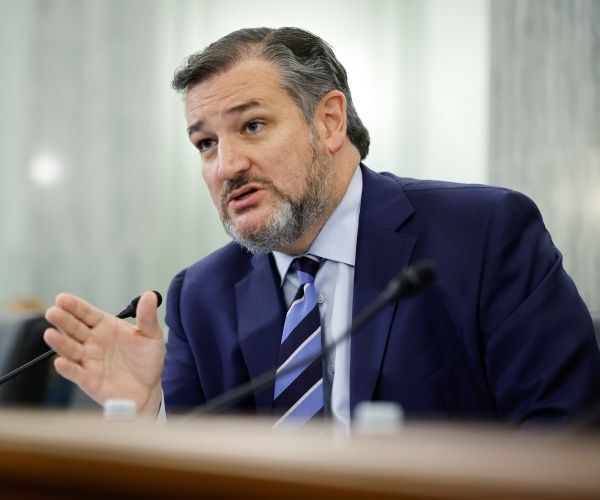 Sen. Ted Cruz, R-Texas, says he believes the Supreme Court was "clearly wrong" when it decided in a 2015 ruling that same-sex marriage was legal under the Constitution.
The landmark LGBTQ rights case made it illegal for any state, the District of Columbia, and U.S. territories to deny a marriage certificate to same-sex couples, citing the Due Process Clause and the Equal Protection Clause of the 14th Amendment of the Constitution.
In a clip from his Verdict+ podcast posted Saturday on YouTube, Cruz discussed the "vulnerability" of the ruling in the case of Obergefell v. Hodges, arguing the issue should be a decision left to the states.
"Obergefell, like Roe v. Wade, ignored two centuries of our nation's history," Cruz argued in the clip from his podcast. "Marriage was always an issue that was left to the states. We saw states before Obergefell — some states were moving to allow gay marriage, other states were moving to allow civil partnerships. There were different standards that the states were adopting."
The "democratic process would have continued to operate" if the Supreme Court had not ruled the way it did, he said. "In Obergefell the Court said ..."