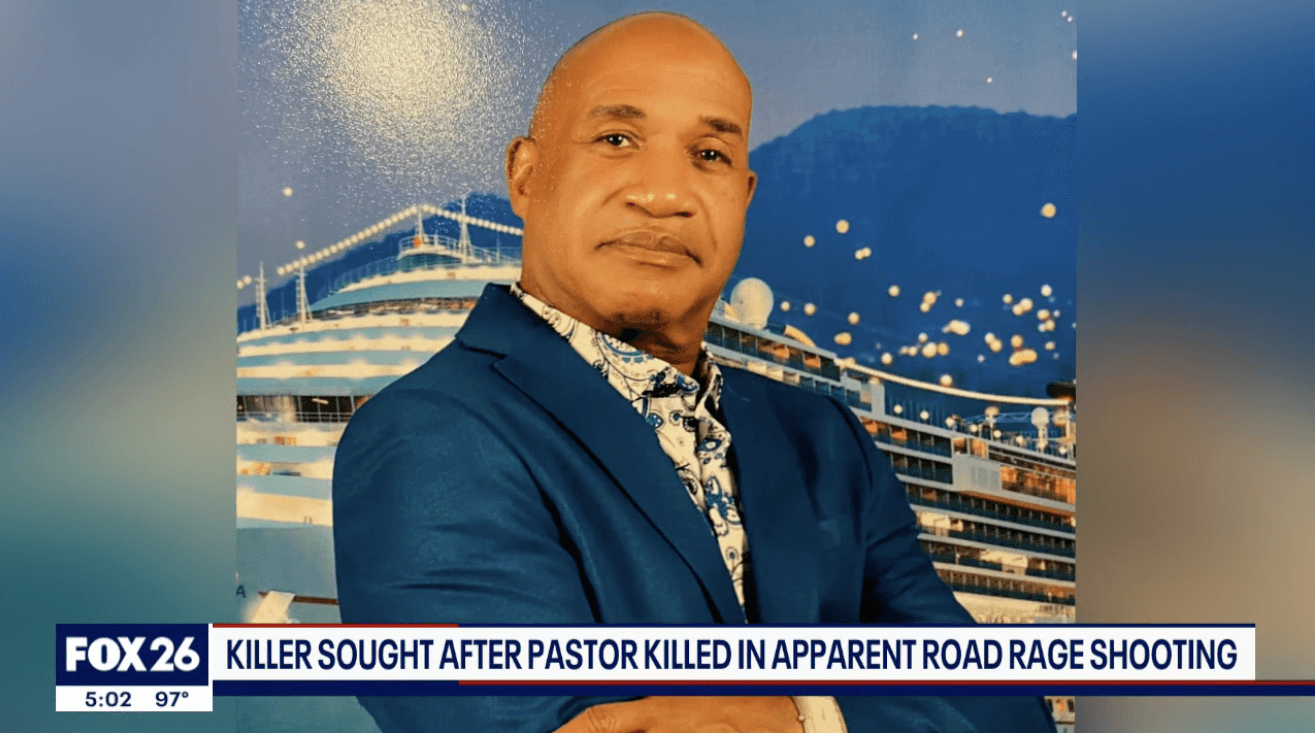 HOUSTON - Houston police need the public's help identifying a suspect accused of shooting and killing a beloved pastor in a possible road rage incident.
The Harris County Medical Examiner's Office has identified the victim as 58-year-old Ronald Mouton, a beloved pastor at East Bethel Missionary Baptist Church.
Just after 5 p.m. Friday on 6400 Gulf Freeway near Gould Street, Houston police responded to a crash along the southbound lanes of the Gulf Freeway.
Witnesses tell police that Mouton was driving in a white car when he was shot by a driver in a black sedan, after an apparent road rage incident.
Authorities say Mouton was shot in the chest, crashed, and died.
Surveillance video from Pusch and Nguyen Injury Lawyers captures what appears to be Pastor Mouton's car swerving into the roadside, moments before he crashed.
Then, another camera from a nearby gas station, captures the moments after ...