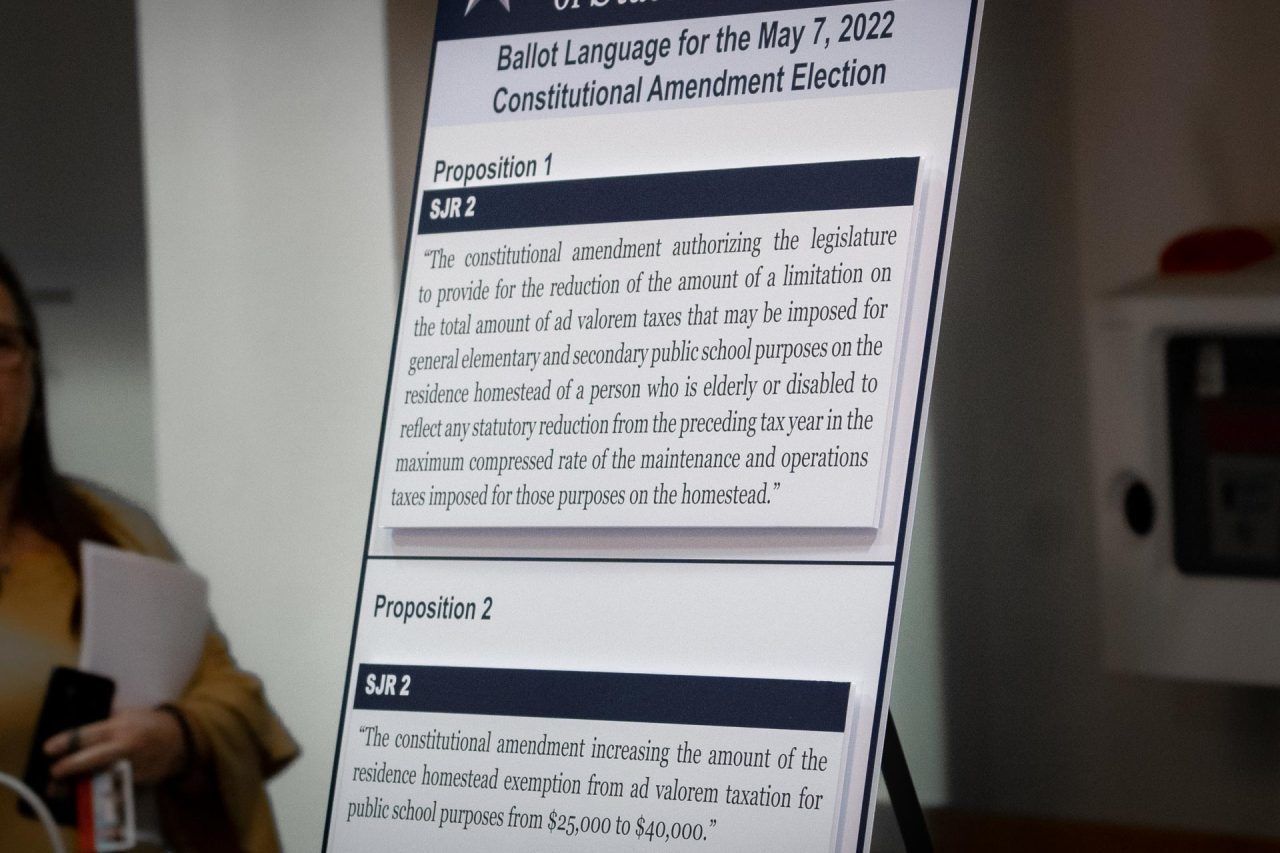 Early voting for the May 7 election begins today — and while the ballot mostly consists of local elections, two property tax-related items are on statewide ballots as constitutional amendments.
Passed as joint resolutions during the 87th legislative session, both items require approval by Texas voters to amend the constitution.
The ballot language reads:
Proposition 1 – "The constitutional amendment authorizing the legislature to provide for the reduction of the amount of a limitation on the total amount of ad valorem taxes that may be imposed for general elementary and secondary public school purposes on the residence homestead of a person who is elderly or disabled to reflect any statutory reduction from the preceding tax year in the maximum compressed rate of the maintenance and operations taxes imposed for those purposes on the homestead."
Proposition 2 – "The constitutional amendment increasing the amount of the residence homestead exemption from ad valorem taxation for public school purposes from $25,000 to $40,000."
The first proposition centers on elderly and disabled homeowners, bringing their tax rate compression in line with the legislature's 2019 reforms passed in House Bill (HB) 3. That compression did not apply to these homeowners when HB 3 initially passed because of ...