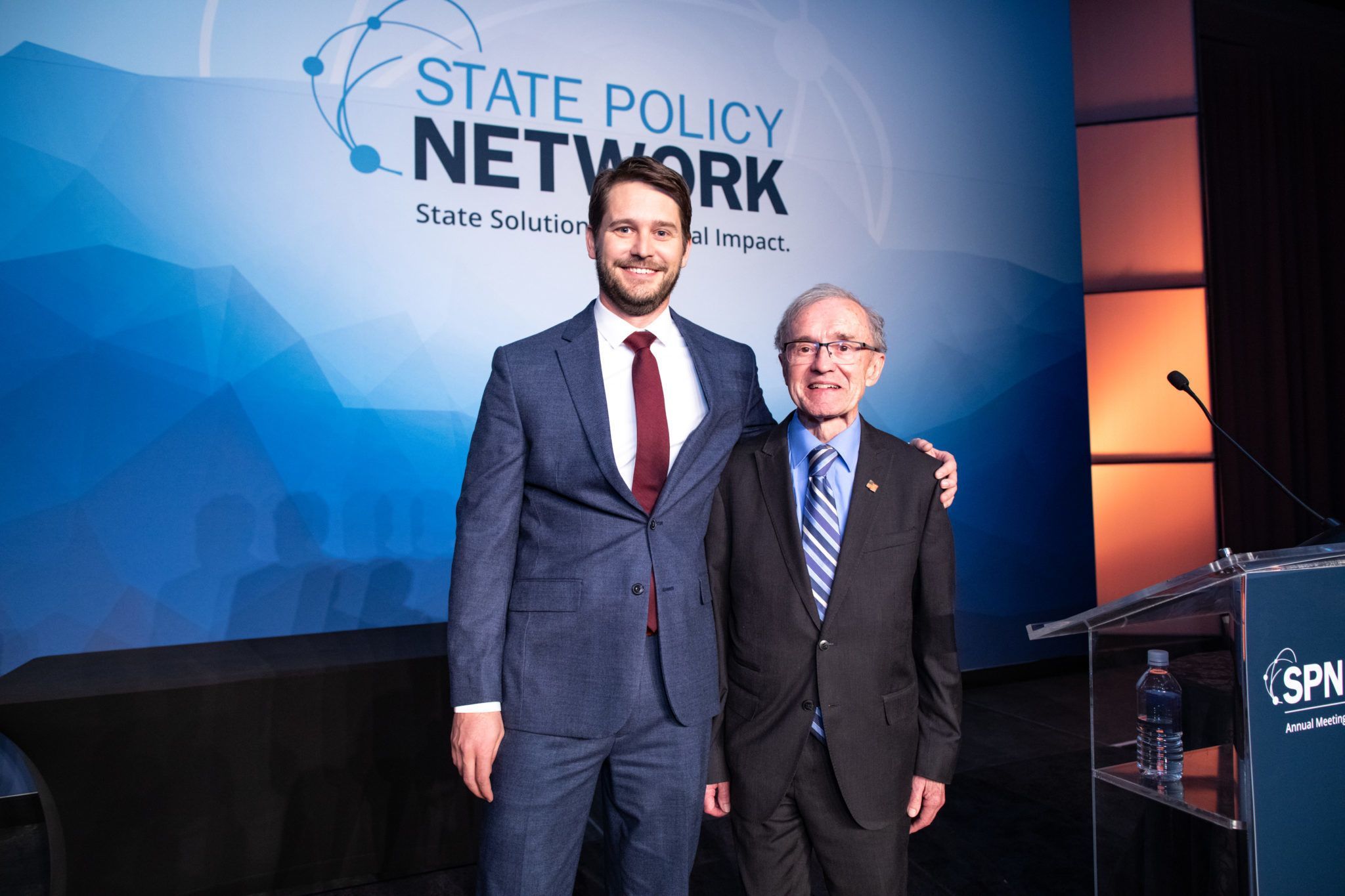 *Note from USPC President, Rev. Dave Welch: Many of my Texas friends and pastors know that I started my life and journey into the ministry of citizenship in Washington State in 1984.  For the next thirteen years before moving to Virginia, then Texas, the Lord pushed me deep into evangelical and Republican party grassroots work that spanned the precinct level to presidential campaigns, and one of the most influential examples of godly leadership of deep biblical conviction and passion was long time state legislator Bob Williams.  Bob served as a fiscal and social issues champion in the state house, then ran for Congress in 1988, Governor in 1992 and then founded the Evergreen Freedom Foundation.  Bob and his wife Jane and their family became wonderful personal friends and touched our family with their faith and generosity zeal for evangelism as well.   Bob became an economic and fiscal advisor to state governments across America and had left a legacy that will carry on for generations.  He will be missed by everyone who knew him and it was my privilege and joy for the Lord to allow me to know and be influenced by this great champion for Christ and country!*
---
State Policy Network mourns the loss of state leader and policy maven, Bob Williams, who passed away at the age of 80 on March 15, 2022.
"I've worked with Bob since the beginning of my career," said SPN president and CEO Tracie Sharp. "He's been a tremendous mentor and friend to me and to so many others."
Bob dedicated his life to promoting responsible government and identifying practical ways governments could better serve their communities by getting their own fiscal operations in order. He became a trustworthy resource to policymakers and think tanks alike because of his experience as a government practitioner and public servant. He applied his training as a certified public accountant to working as an auditor at the Pentagon and Post Office for the US Government Accountability Office, and later he served five terms in the Washington State Legislature. In 1988, Bob was the Republican nominee for governor.
After his career chapter in state government, Bob founded the Washington Freedom Foundation in 1991 alongside Lynn Harsh, now SPN's Vice President of Strategy. As leaders of one of the early free-market state think tanks in the country, Bob and Lynn were pioneers of ...