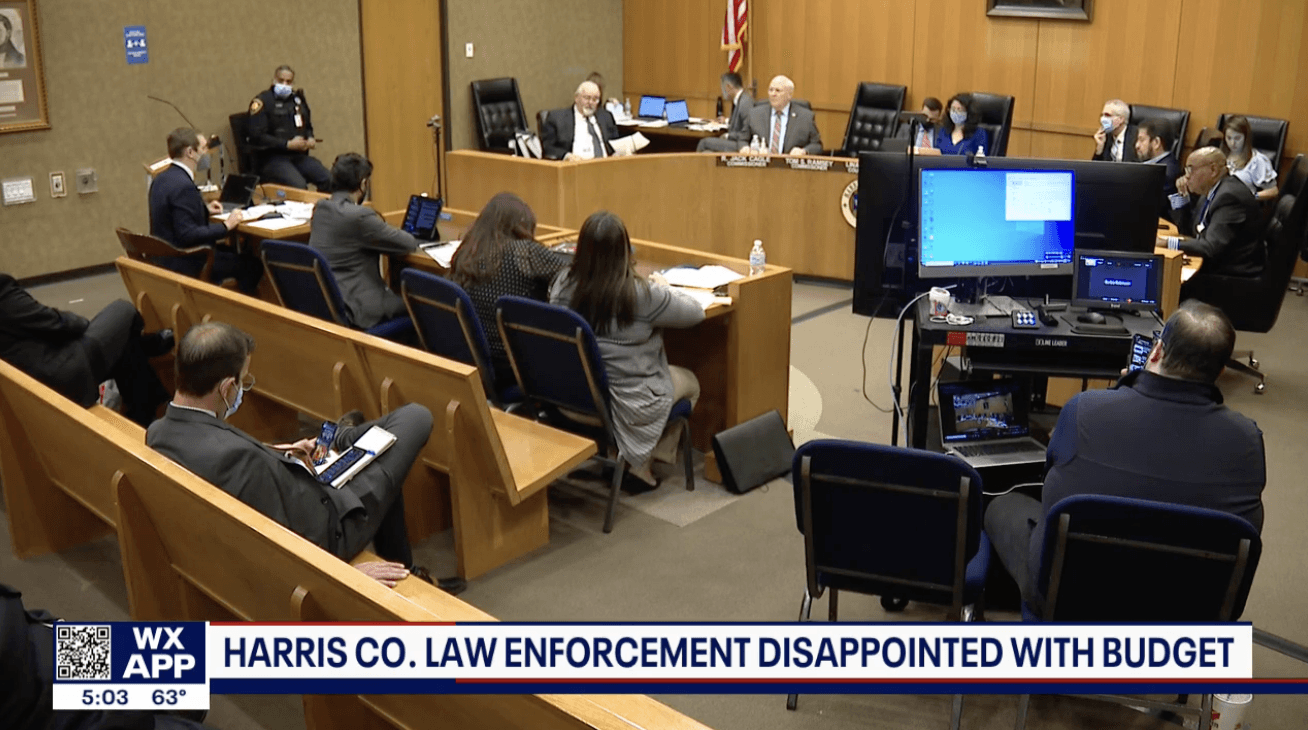 Despite the ongoing community-wide outcry to counter escalating violent crime, the Democratic majority on Harris County Commissioners Court refused to fund 82% of the additional resources requested by leaders of local law enforcement.
Republican Commissioner Tom Ramsey of Precinct 3 offered this objection.
"When we have 600 murders last year, our top three priorities should be crime, crime, and crime," said Ramsey.
Citing analysis from the County budget office, Judge Lina Hidalgo claimed to give the Sheriff and Constables the massive infusion of manpower they requested would force the County to strip hundreds of positions from other crucial components of government, including housing, engineering, and public health.
"It just can't possibly be taken as a serious proposal," said Hidalgo.
Precinct 4 Commissioner Jack Cagle contended the lion-share of those non-law enforcement positions are either currently vacant or were created during the substantial growth of county government since ...