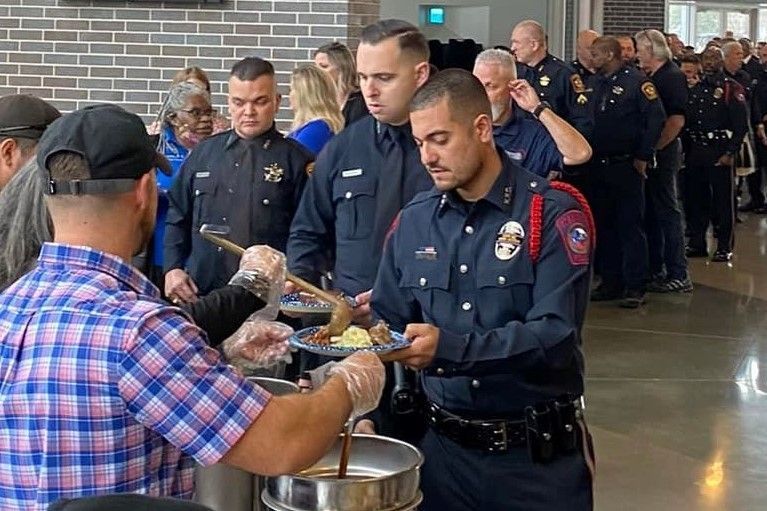 As police officers around the nation face ever-increasing amounts of stress from the current cultural climate, Somebody Cares continues to assist and support through the work of our chapters and affiliates.
On Tuesday, February 1, Somebody Cares Houston/America and our partners from Somebody Cares San Antonio/Holy Smoke USA, Ally Force Ministries in Minneapolis, and Burnt Offerings BBQ in Houston cooked for and served 500 law enforcement officers during a reception following the funeral of Deputy Constable/Corporal Charles Galloway, from Harris County Constable's Precinct 5, who was shot and killed during a traffic stop. (CLICK HERE FOR VIDEO)
"We were honored to serve, in a small way, by preparing meals for the family and officers," said Doug Stringer, SCA Founder and President. Doug has been involved in police/community relations in the city since the early 1990s, when Somebody Cares Houston created the Youth Guidance Consultants curriculum. In August 2021, as part of his ongoing efforts to stay connected with and equipped to serve local agencies, Doug completed the Constable, Chaplain, and Pastor Alliance Academy (CCHAPA) at Precinct 5, which serves 1.5 million people in ...