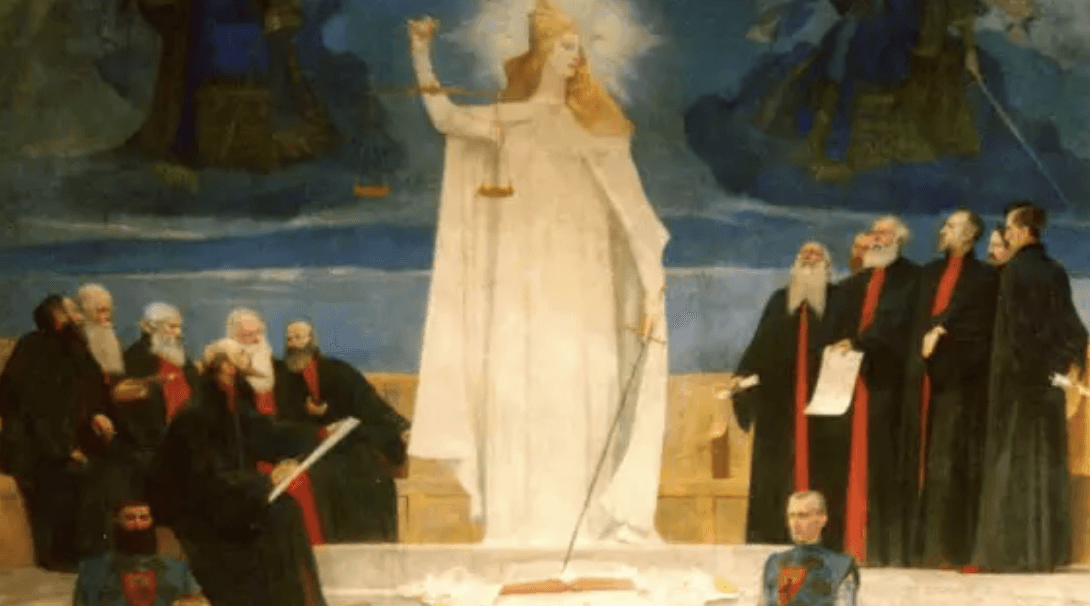 The battle today is over lordship. The issue of politics today is the issue of sovereignty. Who is the Lord of all of life to whom man must give his total allegiance, Christ or Caesar? The answer to this question is the difference between liberty and slavery, justice and tyranny.
The critical issue of our day is the relationship of Jesus Christ and His Word to our political and legal system in the United States. Who has jurisdiction over every aspect of American society, Jesus Christ or the State? Is this to be a nation founded on the precepts of the Bible or one founded on the shifting sands of humanism? The only faithful answer that a Bible believing Christian can give is this: "Blessed is the nation whose God is the Lord" (Psalm 33:12). "For the Lord is our judge, the Lord is our lawgiver, the Lord is our king; He will save us" (Isaiah 33:22). Benjamin Franklin, addressing the Constitutional Convention, quoted Psalm 127:1: "Unless the Lord builds a house, they labor in vain who build it."
The Christian's study of God's Word must bring with it the desire and the ability to make application where Scripture makes application. If Scripture speaks to civil government then civil government must be ...