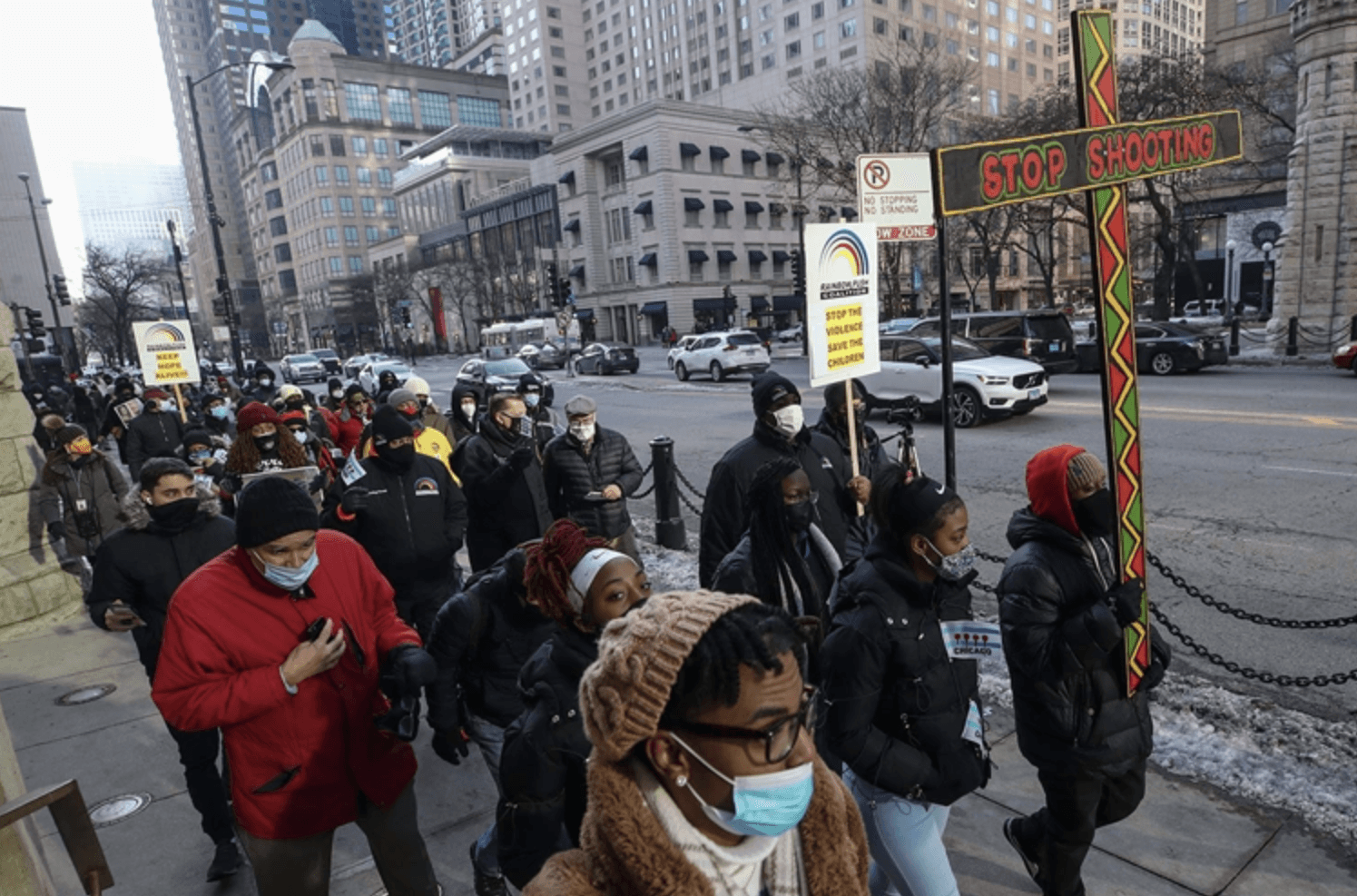 2021 was the most violent year Chicago has experienced since the birth of the 21st century, according to recently released data from the Cook County Medical Examiner's Office.
The office reported 820 homicides in the Windy City in 2021, the highest since 1995, when 828 murders were reported, according to the Sun-Times Media Wire.
"We all know this has been a challenging year here in the city of Chicago," said Police Superintendent David Brown on Thursday. "Too many families are reeling from the loss of loved ones due to senseless gun violence ... Too many residents are dealing with the ripple effects of this trauma due to crime in our community."
In late November, the Cook County Medical Examiner's Office issued a report confirming that the number of homicides in the county had passed 1,000 by the end of Thanksgiving.
Of the 1,009 confirmed homicides, 777 of them occurred in Chicago. It was the largest number of murders in the county since 1994, when the office reported 1,141 homicides.
In early July, The Chicago Tribune's crime team released data showing that there had been 2,021 shooting victims in the city through July 7, which was 164 more than at the same point in 2020. 
These and other statistics have led many to call Chicago the pejorative nickname "Chiraq," the idea being that some parts of the city are more violent than war-torn countries like Iraq. 
Pastor Isaac Paintsil, head of Christ's Oasis Ministries, a multisite congregation with campuses in and near Chicago, told The Christian Post that the rising violence is ...