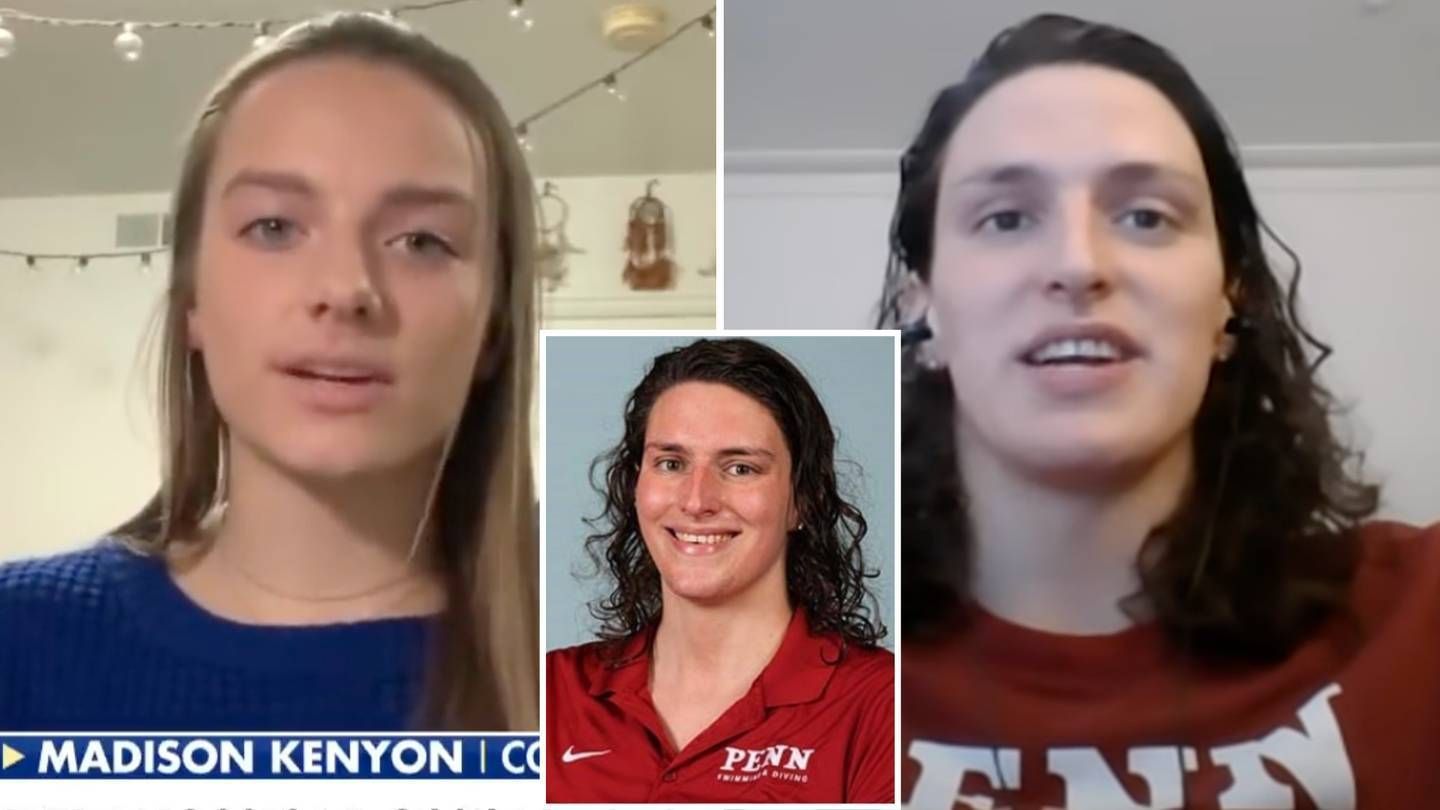 A female track and field athlete from Idaho State University who lost five times to transgender competitors has called on Lia Thomas' rivals to speak out against the Pennsylvania trans swimmer.
University of Pennsylvania's Thomas broke records in the 200-metre freestyle and 500-metre freestyle, which sparked controversy amid the trans debate in sports.
The 22-year-old UPenn swimmer, who was born a man and transitioned into a woman, broke her silence and insisted it was fair for her to compete.
However, Thomas' involvement has been met with fierce backlash from angry parents of rival swimmers, who sent a letter to the NCAA demanding it changes the controversial rules.
Track and cross-country athlete Madison Kenyon filed a motion in Idaho State Court in 2020 -- along with teammate Mary Kate Marshall -- calling for the US state's Fairness in Women's Sports Act to be upheld.
Idaho's Fairness in Women's Sports Act was signed into law in March 2020 and was the first legislation in the US to prohibit trans women from competing in women's sports in schools.
Speaking to Fox News, Kenyon urged the female athletes in Pennsylvania who competed against Thomas to "speak up" and "don't let anyone silence" them ...