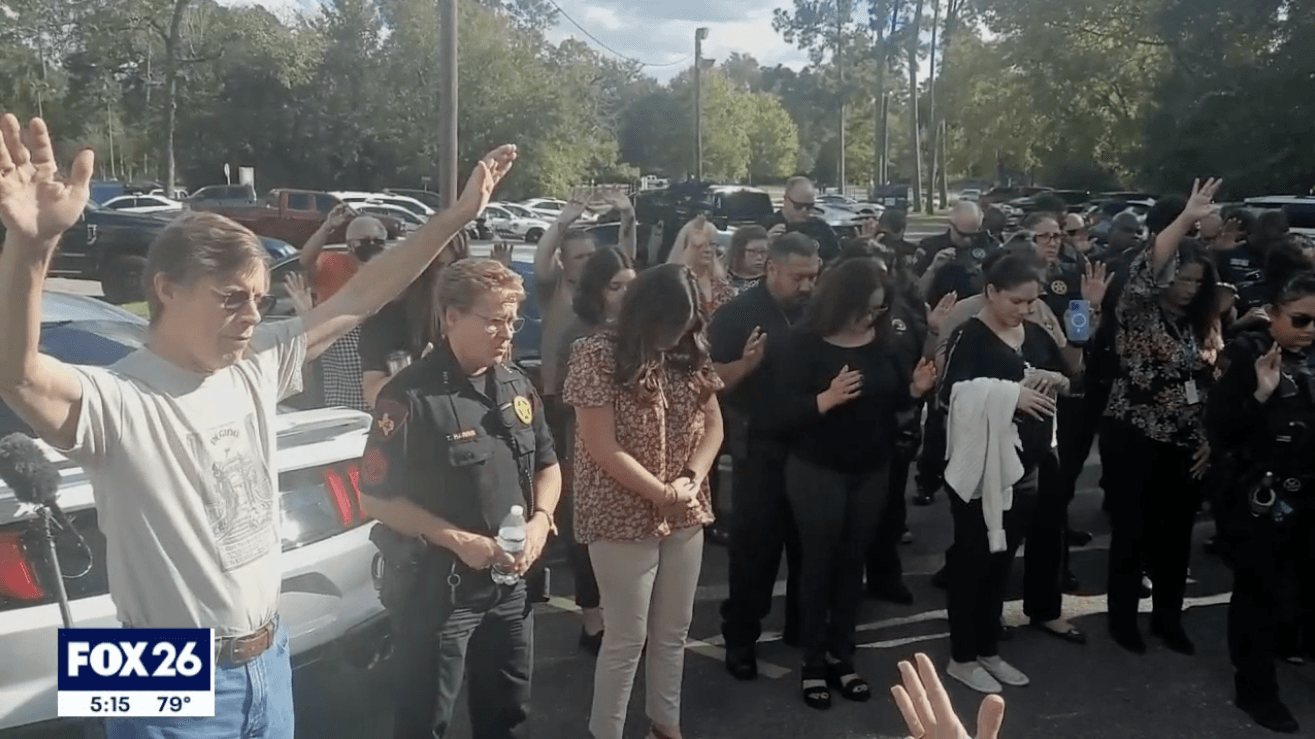 Their department had three deputies shot, one killed and a sub-station shot up all in less than a month. Now, a group of supporters is joining the Harris County Precinct 4 Constable's Office calling for an end to the violence.
"We say no more. This pendulum of lawlessness is retreating. It's going back the other direction," says one pastor with the Houston Area Pastor Council, as several members of clergy gather in a Precinct 4 parking lot praying for protection for the deputies that are flocked around them. 
Precinct 4 Constable Mark Herman, dozens of deputies, a swarm of pastoral supporters and one more special guest gather at Harris County Precinct 4 Constable's Afternoon Roll Call. 
"Bless them as they come and bless them as they go, Father. We thank you, God, for all their many blessings. We pray for their protection," one pastor presents passionate pleas. 
The group is praying for guidance and for God's hand to cover the deputies. 
"Lord we can't see it, but we can feel it and we know it is there, around every one of these officers, every one of the support staff, and this precinct and we want to lift up our community to you and our city."
"We were offered for these great pastors to come and pray over my department and my deputies. We gracefully accepted and we're blessed for them being here today," says Harris County Precinct 4 Constable Mark Herman.
This comes after a Precinct 4 station was shot up just last week and three of the precinct's deputies were ...