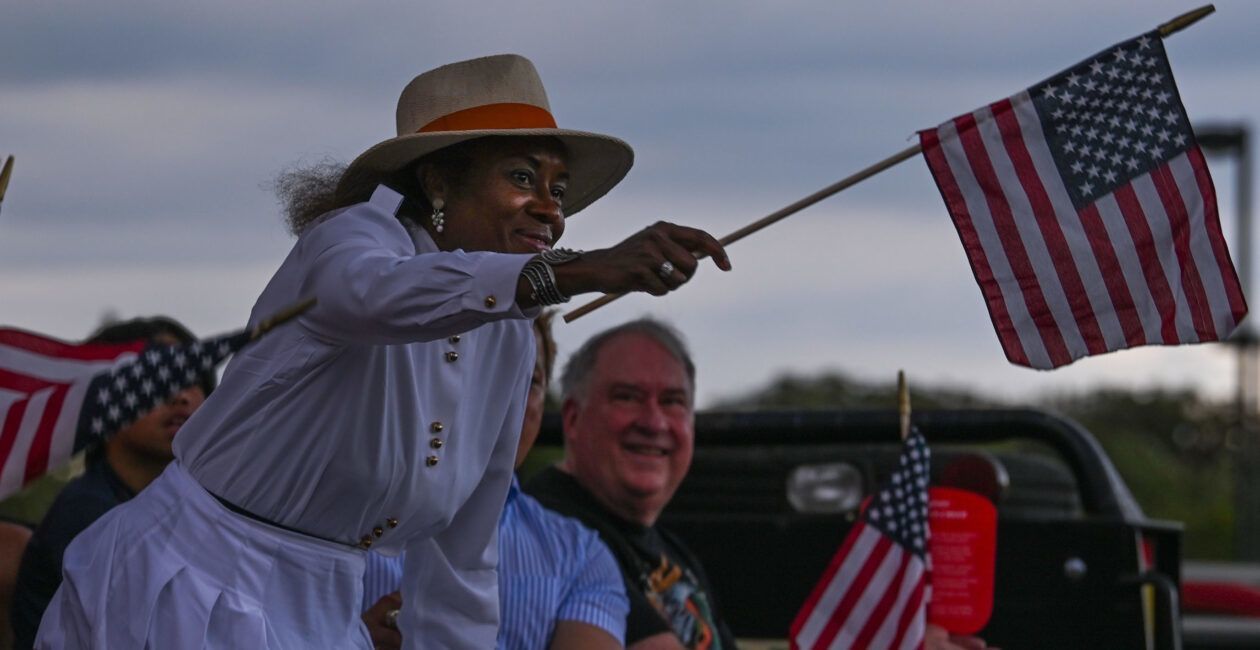 Republican Winsome Sears became the first black woman to be elected statewide in Virginia, narrowly winning the lieutenant governor's race Tuesday as part of a Republican sweep of state offices.
Sears, a former member of the Virginia House of Delegates, defeated Democrat Hala Ayala, a current House member.  
The polls in Virginia closed at 7 p.m., and the Decision Desk HQ website called the lieutenant governor's race for Sears at 8:43 p.m.
At 12:30 a.m., Sears had 51.1% of the vote to Ayala's 48.9% with 95% of precincts reporting. 
In May, Sears derided critical race theory, which along with other education issues became a key topic in the Virginia elections. 
"It's going to be detrimental to our schools and not what we want," Sears said of critical race theory in an interview on "Fox & Friends," adding: "It supposedly is to help someone who looks like me and I'm sick of it; I'm sick of being used by the Democrats, and so are many people who look like me."
In early September, Sears told Newsmax she "would support" a heartbeat law such as Texas' new law, which bans abortions at about 6 weeks into a pregnancy, when a heartbeat is detectable.
Her campaign later told The Hill: "While Winsome personally supports protecting life and the most vulnerable, as a former legislator herself she also recognizes that Virginia is very different from Texas, and that ..."