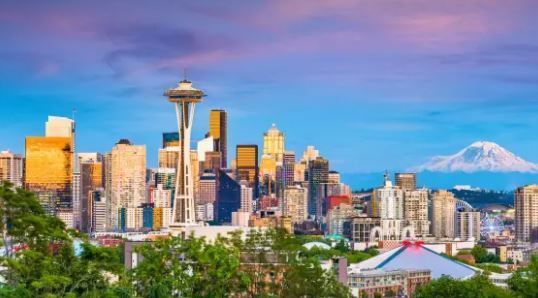 We have all seen the horrible violence in Seattle since 2019. But now there's a new battle, virtually under the radar.
In 1932, the Union Gospel Mission began serving the poor and downtrodden in Seattle. But now this ministry which has been serving millions of meals through the years and providing many other services may have to shut its doors because of a decision by the Washington Supreme Court.
The Alliance Defending Freedom (ADF) is defending the mission. They write: "A Washington Supreme Court decision forces a religious nonprofit, Seattle's Union Gospel Mission, to hire employees who do not share the organization's religious beliefs."
The mission chose not to hire a potential candidate to work for them, who by his own profession does not share their beliefs. He is not a Christian. So he sued. Yet, Christianity is at the core of what they do.
Scott Chin, the president of the mission, told Virginia Allen of Heritage Foundation's Daily Signal: "We are 89 years old and [at] Seattle's Union Gospel Mission, we exist to love and serve and share the Gospel with our homeless neighbors. We do that by providing food and shelter, addiction recovery services, job placement services, and legal services."
For example, their website explains one aspect of their mission: "11,751 of our neighbors in the greater Seattle area are homeless. Every night, Search + Rescue vans drive to the darkest places in the greater Seattle area to hand out life-saving supplies and care to men and women." Who knows how many homeless they might have spared from freezing to death?
But all their good works for Jesus Christ might grind to a screeching halt because the Washington Supreme Court is ignoring the true meaning of the First Amendment.
On June 12, 1788, James Madison, a key architect of the Constitution, declared ...