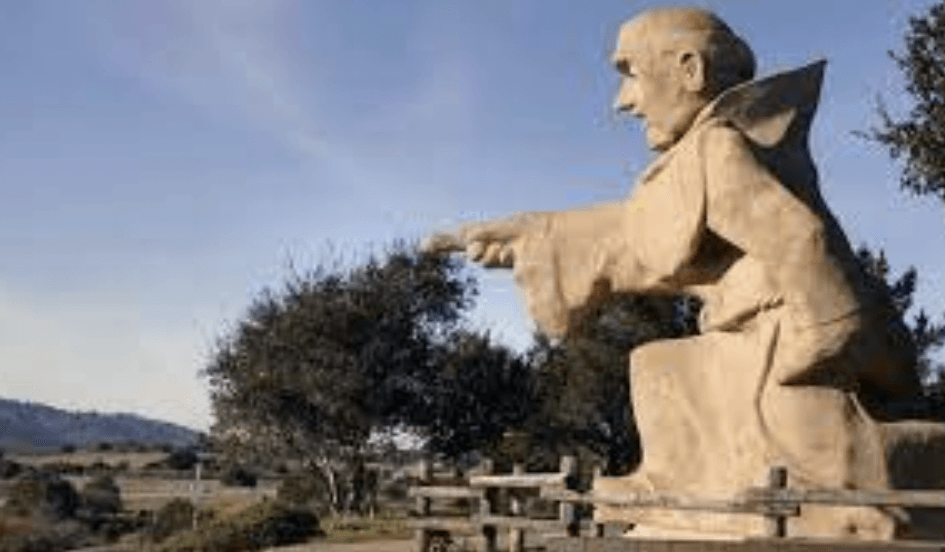 The Babylon Bee has done it again. After the California governor's blowout victory in the recall election, the Christian satirical site had a meme noting the large-scale exodus underway in California, with the headline, "Gavin Newsom Named U-Haul Salesperson Of The Year."
But there's a largely-overlooked religious controversy in California right now that is no laughing matter.
We have seen in recent decades the massive attempt to rewrite American history and to erase God from it. Whole books have been written on this subject, like Dr. James S. Robbins' Erasing America or Jarrett Stepman's War on History.
We have seen how heroes in America's past, like George Washington, Thomas Jefferson, and even Abraham Lincoln, have been turned into virtual villains by the forces of political correctness.
And now the anti-Christian elites in California are engaging in a quiet war to dishonor the memory of a humble, Catholic priest who for all practical purposes founded California.
Much of early California was carved out in the second half of the 1700s by Father Junipero Serra (died 1784). He has been dubbed the "Apostle of California."
Father Junipero Serra created a series of 21 Catholic missions, each of which would be accessible to the next by a one-day horseback ride.
Beginning with San Diego, these missions stretch northward to Sonoma, the final mission in the series. Sonoma was the mission just north of San Francisco, named after St. Francis of Assisi.
The best known of these missions is Los Angeles, i.e., "the angels"—technically its full name is "The Town of Our Lady the Queen of the Angels of the River Porciúncula." It's worth noting that America's second largest city is named after ...