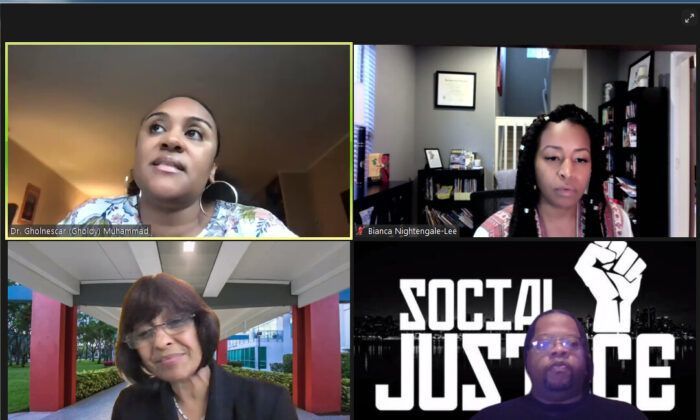 Despite the passage of laws in some states banning Critical Race Theory (CRT) from being taught in schools, some educators are teaching other educators how to "back-door it" into the classrooms.
A teacher in Iowa posted a video teaching other educators how to circumvent the ban on teaching Critical Race Theory in her state.
In Florida, a Duval County teacher was removed from her position because she refused to remove a banner in support of Black Lives Matter from outside the door to her classroom.
The Zinn Education Project has collected the names of nearly 7,500 educators who vow to keep pushing CRT into classrooms despite the passage of laws banning CRT in a growing number of states.
While the head of the American Federation of Teachers (AFT), Randi Weingarten, denied that critical race theory was even taught in elementary schools or high schools, she vowed to fight back against "culture warriors" who are "bullying teachers."
Not only did the National Education Association adopt a resolution to prioritize their effort to implement CRT in "K-12 and higher education," it vowed to use all resources at their disposal—including friendly media—to go after those who are "attacking educators doing anti-racist work."
In June 2020, the Florida Board of Education unanimously passed a rule banning CRT from being taught in the schools.
But on Sept. 20, Florida Atlantic University sponsored a webinar where Dr. Gholnecsar (Gholdy) Muhammad—an associate professor of language and literacy at Georgia State University—taught educators in Miami Dade, Broward, Martin, and Palm Beach County how to creatively slip the divisive subject matter through the back door of any classroom, regardless of subject matter.
This was not the first time Muhammad made a conscious effort to promote CRT in the classroom. During a 2020 interview, Muhammad discussed her plans for revising the entire education system in ...