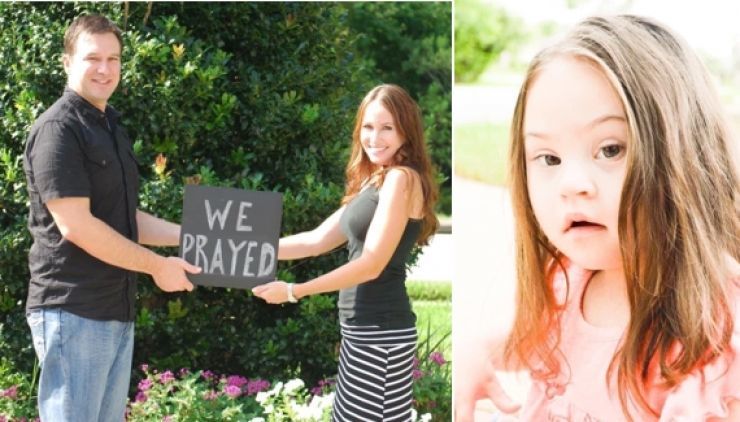 It is difficult to imagine how anyone, much less a doctor, could think 6-year-old Emersyn Baker would have been better off dead.
The central Florida girl, who has a bright smile and a joyful personality, is getting ready to start kindergarten this fall. But because she was diagnosed with Down syndrome before birth, her parents had to fight against discrimination and pressure from their doctor – just so their little girl could live.
The Epoch Times recently interviewed Emersyn's mother, Courtney, about the family's journey since their story went viral several years ago.
Back in 2016, Courtney wrote a letter to her doctor and posted it online, imploring him to change his attitude about children with Down syndrome after he repeatedly pressured her to have an abortion. The letter received thousands of responses and resulted in national news attention.
Today, Baker said her daughter exudes joy to everyone she meets; Emersyn loves to give hugs and dance, and she has a special bond with her two older sisters.
"The love she exudes makes her a brilliant spotlight in an ever-darkening world, and it breaks my heart to think of how many people are missing out on what we have," Courtney Baker told the Epoch Times.
Reflecting back on her pregnancy, Baker said she and her husband, Matt, were in shock when they learned that their daughter had Down syndrome.
"We were devastated, but only because we were ignorant to any facts on Down syndrome," she said. "We only knew the worst-case scenarios, and … we both felt completely lost."
When her doctor suggested that they discuss pregnancy "options," Baker said she immediately told him that ...