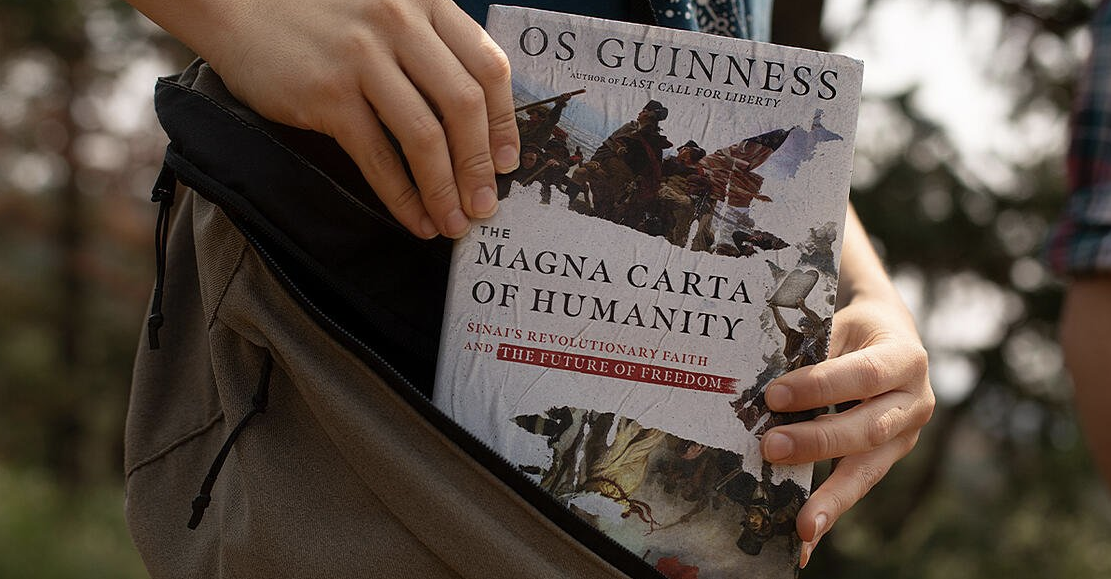 At the Colson Center we're always trying to point you to resources, not only from us but from our friends who offer a Christian worldview perspective and hope for living in our cultural moment. 
There's a reason that a lot of these resources are written by my friend Os Guinness. Os is a gift to the Christian community. He helps us think deeply about things that matter and presents them in a way that is understandable. 
Os's latest book, "The Magna Carta of Humanity: Sinai's Revolutionary Faith and the Future of Freedom" is another must-read. Christians today are increasingly feeling the pressure of living in a cultural moment that champions freedom, but means something completely different by the word. It's always a freedom from any sort of restraint; not a freedom for who we are, who we were made to be, and what it means to live together. 
Os Guinness's book describes a choice that's in front of humanity right now. Below is an excerpt of a Os's presentation on his new book:
For anyone who's thinking deeply, we're in an extraordinary civilizational moment. The West, which has dominated the world for 500 years, is in evident decline. The United States, which is the world's lead society, is suffering the greatest crisis in its history since the Civil War. The Christian church, which has been the single strongest influence in the West, is plagued with ...