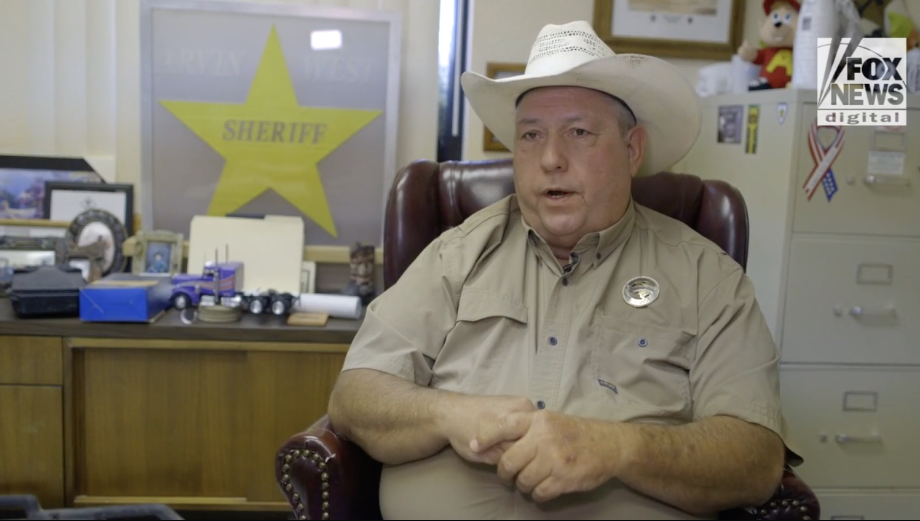 A small Texas border town is under daily siege by illegal aliens, who break into their homes to steal food, water, guns and other supplies.
Residents say President Joe Biden is to blame for this nightmare because his lax policies have transformed the U.S. border into a welcome mat for armies of unvetted migrants.
Sheriff Arvin West of Hudspeth County (population: 800) said residents are terrified because they're sitting ducks for marauding bands of illegal aliens, who brazenly storm their houses and steal everything in sight.
"Typically they break in, they try to find food, water, things to continue on their journey," West told Fox News on Thursday. "In some instances, they take things."
"Here recently, we had a break-in where they broke into the house and stole a bunch of guns," he said. "That's a big concern.
"I've got probably 42 locked up in jail right now for burglary."
The migrants also cause extensive property damage by destroying fences, breaking windows and doors, draining storage tanks, cutting water lines and setting buildings on fire.
West said the migrant barrage recently hit record highs, but it started escalating in October, weeks before the controversial Nov. 3 presidential election.
Reminder: In the year preceding the election, then-candidate Biden frivolously urged illegal aliens to flood the border, suggesting he'd allow them to stay if elected.
"I think the biggest thing is the Biden administration," West said. "I think prior to him even being elected, we started seeing this surge coming up."
A rancher who spoke on condition of anonymity told Fox News he has seen more illegal border crossings in the past nine months than he did in ...