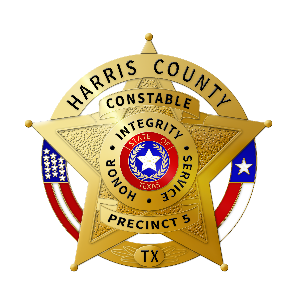 The Office of Constable Ted Heap, Harris County Precinct 5 is proud to announce a new initiative, the Constable Chaplain and Pastor Alliance.
Recognizing the importance of collaborative relationships that strengthen our community, as well as the power of faith rooted in God, Constable Ted Heap initiated the Constable Chaplain and Pastor Alliance (CCHAPA).  This program is a partnership between law enforcement, chaplains, and clergy, deliberately impacting deputies and citizens alike.  
The primary focus and mission of the Harris County Constable's Office Precinct 5 remains the prevention of crime, the enforcement of the law, and preserving the peace.  However, Constable Heap recognizes the role the faith-based community plays in the larger community that makes up Precinct 5.
The Harris County Constable's Office Precinct 5 is calling on the faith-based leaders within our community to partner with us in building bridges of understanding and healing.  To start the relationship process we are holding an abbreviated citizens academy just for clergy, chaplains, and other VIP's.  This academy is called the Behind the Badge Clergy & VIP Academy.
The academy was designed to be brief, convenient, and very informative.  The dates and time that is set up for this is August 17th, 24th, and 31st, from 4:30 pm to 8:30 pm. 
Please click on the link to register for the class very soon so save the dates if you can.  https://constablepct5.com/index.php/behind-the-badge-academy-registration/?fl_builder
If you have any questions please feel free to contact me by phone or email. 
With Deep Respect and Appreciation,
Deputy Barry Curtis
Chaplain, Clergy Liaison/CCHAPA
Community Services Division
Harris County Constable's Office Pct. 5
17423 Katy Freeway, Houston, TX 77094
832-927-1894    Direct/Cell
832-927-6700    Main
Barry.Curtis@cn5.hctx.net