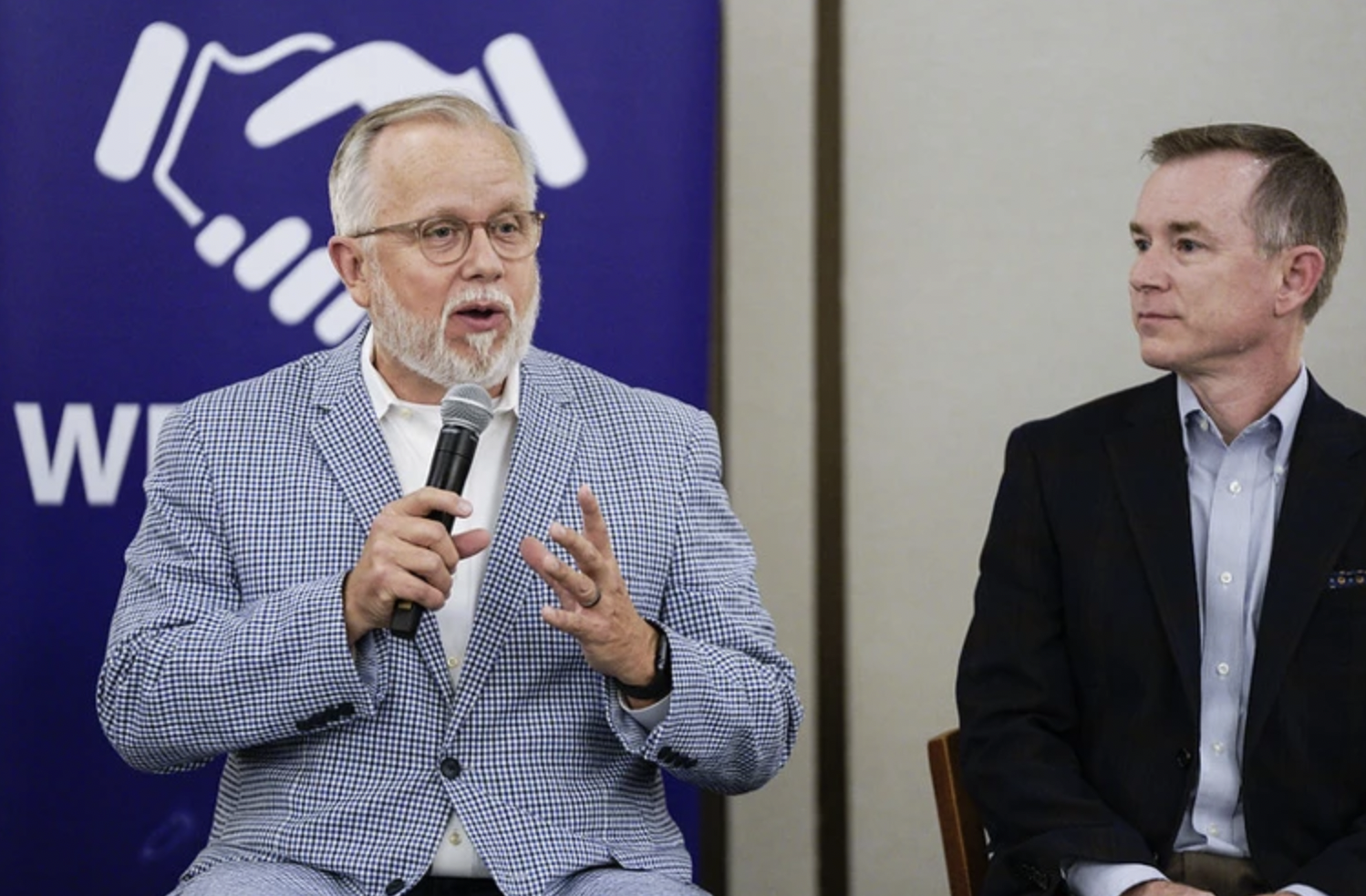 Shortly after Ed Litton was elected as the new president of the Southern Baptist Convention, the Alabama pastor vowed to "build bridges, not walls" during his tenure as head of the denomination. 
Litton, the senior pastor of Redemption Church (formerly First Baptist North Mobile), won the election in a runoff vote on Tuesday, defeating Georgia Pastor Mike Stone. Litton was nominated by SBC's first and only black president, Fred Luter, and has a long history of promoting racial reconciliation. 
Litton received 52% of the vote in a runoff election against Stone, the former president of the SBC's Executive Committee, who has been in the news recently over accusations he and other members of the committee mishandled sex abuse allegations. Litton received 6,834 votes in the runoff, while Stone received 6,278 votes. 
The election comes at a contentious time for America's largest Protestant denomination amid differing opinions on how it should handle sexual abuse and racial issues.  
During a press conference following the election, Litton told reporters that moving forward, he hopes the Gospel can establish "unity" among a largely divided SBC, which is comprised of nearly 50,000 churches. 
The pastor said he believes God has called him to "help us remember again why we're a family and what the focus and objective of our family is, which is to get the good news of the Gospel of Jesus … to as many people as can hear it."
In the days ahead, Southern Baptists will have to "work out and iron out some of our differences," Litton said, adding that he hopes to "build bridges and not walls" and help the denomination "return to the roots of what God has called us to do."
Under his leadership, Litton said he hopes the SBC will focus on showing love to the hurting and poor. He highlighted the need for ...