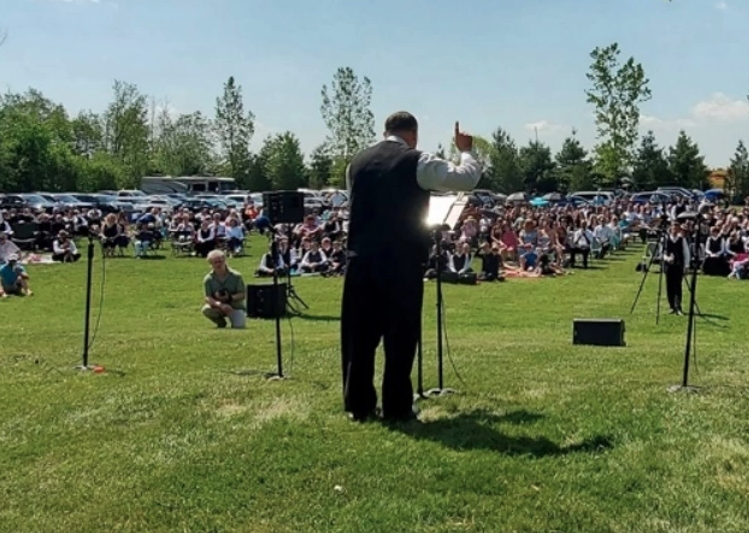 A Canadian congregation has been charged with violating lockdown rules when it held multiple outdoor worship services with more than 10 people in attendance after its church building was shut down by the government. 
The Church of God in Aylmer, Ontario, held two services, one on May 16 and the other on May 23 attended by hundreds of people, that violated the Reopening Ontario Act because it exceeded the capacity limit. 
Also known as the Roadmap to Reopen, Step 1 of the program involves allowing outdoor gatherings of no more than 10 people and non-essential retail being allowed at 15% capacity.
Pastor Henry Hildebrandt told The Christian Post that the services were held on the church's lawn, as their building was "locked up by the government on May 14 due to the Church meeting in spite of regulations."
Hildebrandt said that his congregation hadn't had any confirmed COVID-19 cases, let alone COVID-19-related deaths, even though they have gathered for in-person worship since May of last year.
"It is important that people retain the right to choose for themselves whether a situation presents a danger to their health," said Hildebrandt. "We offer drive-in, online, in-person services to accommodate all those seeking for spiritual fellowship."
The pastor went on to say that he and his church "acknowledge Christ as our King and do not recognize the authority of the State as it pertains to the services and functions of the Church as prescribed by the Word of God."
"When the State commands what God forbids or forbids what God commands, we will obey God rather than men," Hildebrandt continued. "The supremacy of God is written into our Constitution, and we acknowledge that His sovereignty supersedes that of earthly government."
Local media reports that as many as 300 people attended the church's outdoor service on Sunday and was the seventh consecutive week the church violated rules restricting worship service attendance to 10 people. Since the start of the pandemic, the church has been slapped with multiple ...