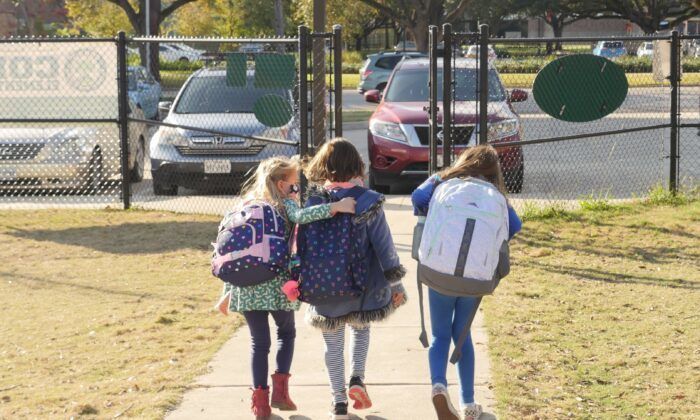 The Texas state Senate passed a bill on May 22 that prohibits schools from mandating the teaching of critical race theory (CRT).
House Bill 3979 doesn't mention CRT by name, but apparently aims to ban the quasi-Marxist ideology in public and open-enrollment charter schools.
According to the bill text, teachers, administrators, and employees from state agencies, school districts, and open-enrollment charter schools are prohibited from teaching students that one race is inherently superior to another race or sex or that an individual is inherently racist, sexist, or oppressive by virtue of his or her race or sex.
A teacher "may not [be] compelled to discuss current events or widely debated and currently controversial issues of public policy or social affairs" in social studies curriculum in Texas history, U.S. history, world history, government, civics, social studies, or similar subjects, according to the bill.
If teachers choose to discuss the above topics, they must explore those topics from diverse and contending perspectives and can't give deference to any one perspective.
The bill also requires the State Board of Education to adopt civic education to help students' understanding of the moral, political, and intellectual foundations of U.S. history and tradition, and the founding documents of the United States.
The Lone Star State's lower chamber passed the bill on May 11 but will have to approve it again in alignment with revisions made by ...