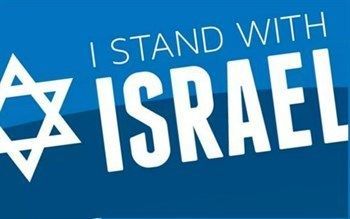 The Associated Press reports the battle between Israel and Hamas killed more than 250 people, mostly Palestinians, and caused widespread destruction in Gaza because Hamas terrorists deliberately place their rocket launchers in residential areas. But the cease-fire that came into effect on Friday continues to hold.
Yael Eckstein is CEO of the International Fellowship of Christians and Jews (The Fellowship), a nonprofit group that provides a way for American evangelicals to give humanitarian aid to Jewish people in Israel. He explains his group has placed nearly 3,000 permanent and mobile bomb shelters in Israel to date, including areas that have been targeted by thousands of Palestinian rockets.
"It's mostly on behalf of Christians in America who want to provide that shelter and protection, just as the Bible says to be the watchmen on the walls [of Jerusalem]," Eckstein told The Christian Post (CP).
Over the past 18 months, 59 permanent and mobile bomb shelters, along with 1,000 protective vests, have been distributed in Israel in anticipation of attacks.
God is the true protector
As a mother of four living in Israel, Eckstein is ultimately relying on God for protection.
"Every night before we go to sleep and say the bedtime prayers to ask God to watch over us, we're giving our plans for if there's a [bomb] siren – who is going to grab who to go down to the shelters," she shared. "Things have definitely changed, and it's a constant balance between making sure our children are aware and that you're honest with them and that they're aware of the threats and aware of where the closest bomb shelter is."
Quite familiar with Jews who were killed in war and terrorist attacks in Israel, Eckstein finds comfort in ...